Ta-Nehisi Coates' Between the World and Me best acknowledges the celebration of identity and the arrival of the great promise with the sights and sounds of Howard University's Black diaspora with the legacy of thought and liberation. "That was a moment, a joyous moment, beyond the Dream-a moment imbued by a power more gorgeous than any voting rights bill" (p. 149, Coates, 2015).
At this year's AERA Meeting in Toronto from April 5-9, Dr. Daniel Solórzano's (UCLA) in his distinguished lecture described the "Solidarity Pachanga Black and Brown Party" as a counterspace to the dominant narrative that has historically and by some measure continues to fail Black and Latinx children. The Black and Brown Party began with Frank Tuitt (University of Denver) and Andre Perry (Brookings Institute) 10 years ago with Black and Brown Party as a social after party for Black and Latinx scholars. Daniel Solórzano described Pachanga as a counterspace that started years ago in a hotel room with the Hispanic Research Issues SIG, and henceforth since this past weekend now called the Latina/o/x Research Issues SIG. Both of these counterspaces incidentally merged in dealing with space availability at this year's AERA Meeting and resulted with the coordinated sponsorship by five special interest groups: Bilingual Education Research, Hip-Hop Theories Praxis and Pedagogies, Latina/o/x Research Issues, Research Focus on Black Education and Second Language Research.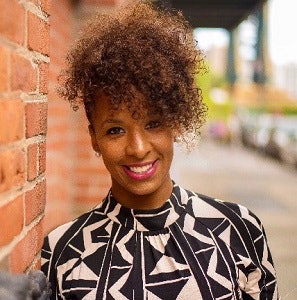 But what transpired was not expected by the lead coordinators (authors). With the hyped-up reception of two DJs, plenty of body moving rhythm and beats of Salsa and hip hop excellence by DJ Dr. View, the anticipated attendance of 700 turned to nearly 1200 of mostly Black and Latinx scholars celebrating their accomplishments, each other's collegiality, love for new critical knowledge and transformation and ultimately celebrating love and empowerment in a counterspace of Black and Latino power. Twelve hundred scholars, by estimation with 2/3 having three degrees, and 1/3 having two degrees, totals 3200 degrees in one body-shaking building with a concentrated level of intellectual and colorful power all in the pursuit to improve the education of our communities. While the sacrifice of school loans in this space may total another unfathomable amount, we reflectively ask what is the promise of this counterspace of Black and Latino intellectuality and solidarity?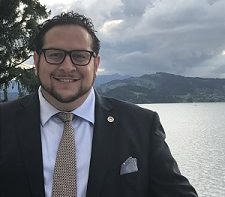 As associate professors in educational leadership and policy, one as a Latino at Howard University, the Mecca of Black diasporic excellence, and another as an Afro-Latina at CUNY Queens College serving urban realities, the lead coordinators (authors) contend that much is needed in achieving a greater promise through strategic solidarity. During this meeting in Toronto, a conversation began with Gloria Ladson-Billings (UW-Madison) about her reflection with the death of Martin Luther King Jr. on April 4. This also ignited an additional reflection about how his passing cut short his leadership to enhance a solidarity movement with the Poor People's March. Today, the authors note that as they cross back and forth in Black and Latino spaces a common theme often manifests itself in within group conversations that is a haunting to our Promised Land: "They are dividing our very limited resources", "They choose them over us", "They use them to drive a wedge against us", and other similar race politics for competing resources or access. Further, binary assumptions on race to understand oppression fail to consider the systemic and varying histories of oppression that are at best parallels. For those of us that engage across these parallels and varying historicities, like the authors, we have come to understand that the solution to the entire system of oppression is solidarity in order to get to the Promised Land.
Considering race continues to be a topic of controversy and discomfort, it is important that we address how engagement and inclusion have expanded on the issues of identity for Blacks and Latino communities. Paul Ortiz (2018) in An African American and Latinx History of the United States emphasized that international solidarity was an idea that came out of the mass insurgencies and social movements against slavery, and later, Jim Crow. African-Americans came to understand that the battles that citizens of Mexico, Haiti and other Caribbean and South American countries bore a resemblance — and a real connection — to the struggle against White business supremacy in the United States. As we begin to think about both communities' abilities to exercise political power, it is important to acknowledge that trajectories of gains have been different due to politics in place. We must also emphatically consider the slave and immigration narratives, while not equating, yet, continue to highlight the people, obstacles, strains and paths. These trajectories are being politically woven into the narratives of representatives whose agendas are to gain votes from one group over another for convenient truths. These agendas, at times, are the moments when Dr. King's 1968 words to Cesar Chavez resonate "Our separate struggles are really one" Martin Luther King Jr. to Cesar Chavez, telegram, El Malcriado, vol. 2, no. 4. King further wrote, "The plight of your people and ours is so grave that we all desperately need the inspiring example and the effective leadership you have given." Chavez wrote and thanked him, explaining that the "solidarity of Black and Brown brothers is essential to our common struggle for justice and dignity. Your active commitment to brotherhood as a way of life is a sign of what we are trying to create in this country." These exchanges provided comfort in our communities and gave us hope that our communities would overcome the injustices being served.
Although Dr. King and Chavez never met, the impact of these exchanges have left more than just history via curriculum and discourses. While we are aware that one night is clearly not the answer for how our communities are being depicted due to more than political reasons, the constant work and efforts to work against the systemic issues is what this incremental movement represented. As our migration to the Promised Land proceeds, we continue to examine how and why Black and Latino communities are not incidentally marginalized. As scholars representing the nation's largest research-based organization, we continue in the struggle to improve the educational experiences, access, and equity for the students and communities we serve, particularly in the struggle against the current political ideology leading the U.S. Government. As such, we, Black and Latinx scholars, represent the essence of what our ancestors only dreamed of. We are utilizing our research as vehicles of solidarity for our local and global communities. Our narratives are ours to tell and ours to write about.
In 2015, Kendrick Lamar's hit, "Alright",  Lamar challenges himself to work through his own insecurities in order to reassure himself that he and his community will be alright. In 2019, it was this hit that commenced the movement of what AERA's Solidarity Pachanga resembled. The sea of Black and Latinx scholars coming together to celebrate the continuous gains of what Dr. King and Chavez were longing to witness was indescribable. Standing from our vantage point and watching the crowd jump up while chanting "we gon' be alright" in unison brought more than just joy, it brought the hope we have been working on towards the Promised Land. "We gon' be alright!"
Dr. Cristóbal Rodríguez is an associate professor and director of Graduate Studies at Howard University. Dr. Soribel Genao is associate professor and program coordinator for the MSEd Educational Leadership & Bilingual Extension at CUNY Queens College.