In Langston Hughes' short but epic poem, "Dreams," published in 1922, he reminds us of their importance when he writes
Hold fast to dreams
For if dreams die
Life is a broken-winged bird
That cannot fly.
Hold fast to dreams
For when dreams go
Life is a barren field
Frozen with snow.
As a youngster growing up in the Arkansas Delta without the benefit of electricity, let alone a television set, I developed an early appreciation for reading, particularly poetry. During that era of education, rote memorization was a legitimate form of learning, and students were expected to memorize everything, from mathematical formulas to poems penned by Langston Hughes, Edgar Allen Poe, Paul Laurence Dunbar, Robert Frost, and Rudyard Kipling, among others. Today, seven decades later, if I were awakened from a deep sleep at midnight, I'd probably have little difficulty recalling a poetic line from one of these revered authors!
Not only was my life indelibly impacted by poetry, but I was also profoundly influenced by a dreamer, Dr. Martin Luther King, Jr., and his ability to articulate his dream in such a manner that country boys and girls like me latched onto it, rather than embrace the ones articulated by Elijah Muhammed, Malcolm X, Stokely Carmichael, Eldridge Cleaver, and other Black activists of the 1960s and 1970s. Of course, as I have matured intellectually, politically, and socially, I have come to appreciate the commonalities of these activists' dreams, rather than the differences emphasized by white television analysts and politicians, whose motives were far more self-serving than they were willing to publicly admit.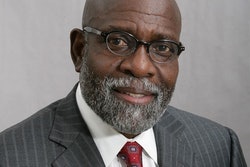 On January 17, 2022, in the aftermath of the conviction and sentencing of three white men for murdering Ahmaud Arbery while jogging, Americans will pause to celebrate the life and legacy of Dr. Martin Luther King, Jr., a Black man assassinated in 1968 because he had the audacity to articulate and pursue a dream that would upend America's social order. This year's MLK celebration will be much like those of the past, except the COVID pandemic will prevent many in-person breakfast, lunch, and dinner gatherings. Of course, there will be proclamations and presentations, keynote speeches, a recognition of the MLK essay winners, and someone will be honored with the MLK service award. Yes, there will be lots of singing and rapping and rocking as audiences join hands and sing "We Shall Overcome," before returning to whatever they were doing before the event.
If I come across as a cynical critic of annual MLK celebrations, please forgive me! You see, I believe just as vehemently today in Dr. King's dream, as I did when I was a boy chopping and picking cotton in America's apartheid era. I fear that we have been lulled into a state of unconsciousness undergirded by the creature comforts that we have allowed ourselves to confuse with progress. We have conflated diversity with equity, intent with outcomes, college access with student success, while many have come to expect someone else to challenge the status quo and to make things right.
Except for introducing my friend, Rev. Dr. William J. Barber II, who will be the keynote speaker for the Indiana University Social Justice Conference on January 17, 2022, I will not be speaking at any other events this year. Yet if I were, these are the five things I would tell my listeners we must do to keep Dr. King's dream from becoming a nightmare.
First, we must see ourselves as part of the solution to the problems of social, economic, legal, and environmental injustice that ails America. While I am convinced that we are the ones we have been waiting for, more importantly, we are the ones with the requisite agency, energy, and interest to hold accountable those who purport to represent our interests, while saying a lot and doing little.
Second, we must understand that while voting is critically important, it is not sufficient to secure the promise of democracy and of a more equitable and just society. Those whom we elect must be held accountable for pursuing a social action agenda consistent with the needs of Blacks and other historically disenfranchised voters. Promises made as candidates must not be forgotten. It is well past the time that Black voters break free of the chains of party politics and get the best deal they can, in exchange for our support. It is past time for Black and other disenfranchised voters to consider forming a third party, not necessarily with the idea of only winning elections, but with the goal of significantly influencing election outcomes to impact social and economic policies and programs in the long-term.
Third, we must secure and retain control of those institutions, paramount to community building and sustainability. Chief among such institutions are Historically Black Colleges and Universities (HBCUs). Care and attention must be exercised to make sure HBCUs are not swept up in the Diversity Equity and Inclusion (DEI) movement of the moment but rather led, governed, and controlled by people who possess the requisite cultural competence, commitment, passion, and expertise needed to lead these venerable institutions.
Fourth, Blacks and other historically disenfranchised people who have benefitted and who continue to benefit from the opportunities afforded them because of the sacrifices made by Dr. King and others, must be willing to pay their fair share through the mentorship of younger generations. We must be willing to invest financially in community-based organizations, programs, and services that support Black youth, including scholarship endowments at HBCUs.
Fifth, we must make some noise. While we can all take some solace from the fact that when young Black women and men die at the hands of police officers and others, we protest in large numbers. However, when Blacks are strangled at the hands of state legislators who pass restrictive voting bills and prohibit the teaching of selective historical content; or when courts at all levels render decisions that jeopardize the right to full citizenship, if we remain mute, we do so at our own peril.
One of the most important lessons we should all learn from Dr. King's life is the power of organized, collective, and sustained protest. We have grown far too reserved in our protest and too differential to those we elect to represent us, and they do not rise to fight the clear and present dangers threatening our democracy, we must hold them accountable.
As we pause to celebrate Dr. Martin Luther King, Jr.'s birthday, I challenge each of us to ask ourselves two questions: What have I done since last year's MLK celebration that warrants celebrating, and what will I do between this year and the next to make Dr. King's dream a reality? Dr. King held an unshakeable faith that "the arc of the moral universe is long, but it bends toward justice." Only by challenging ourselves each and every day can we hold fast to Dr. King's dream—and make sure it has the wings to fly that long journey to justice.
Dr. Charlie Nelms is the chancellor emeritus at North Carolina Central University. You can follow him on Twitter @CharlieNelms.