Earlier this year, IBM and Merck & Co. announced a national hiring and training network designed to support the careers of Black workers. The network is an outgrowth of OneTen, a new coalition of more than 50 major corporations -- including AT&T, Target, and Walmart -- that is aiming to hire and promote 1 million Black workers into higher-paying jobs over the coming decade.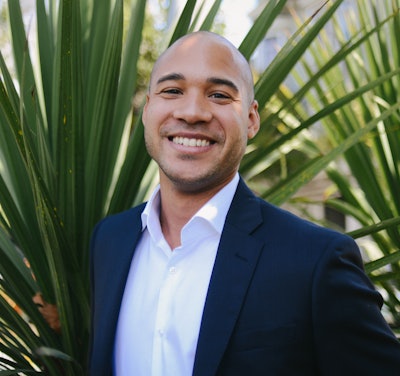 It is just one of many ambitious initiatives created by corporations in recent months, following the country's reckoning on race and social justice last year.
But as companies, at last, make a serious effort to diversify their workforce, higher education, too, has a large role to play. Over the last decade, colleges and universities have tackled challenges around completion; now, they must turn their attention to answering the question: completion to what end?
Black graduates are nearly twice as likely as white graduates to be unemployed after earning a college degree. It's perhaps unsurprising then that nearly one-third of Black Americans are now skeptical of the value of college, compared to just 14 percent of white Americans, according to a survey from New America. Higher education must redesign career services to better support students of color. Here are four ways colleges and universities can begin to ensure college is worth the investment for all of their students.
Expose Students to Careers Early and Often
Students have long reported feeling their college experience does little to prepare them for the job market. While students list finding a job as the primary reason they attend college, just one-quarter of working U.S. adults believe their college experience was relevant to their work. Only 40 percent of students ever visit career services and just 16 percent of those who did say they found the services very helpful. Despite this, we know high-quality career services can be of immense help to students, especially students of color. According to a 2016 survey, 66 percent of Black graduates who visited the career services office were employed full time after graduation, compared to 54 percent for Black students who did not.
Unfortunately, at many institutions, career services largely exist on the margins of the campus experience, relegated to a small corner of the student affairs office and limited to helping near-graduates polish their resumes or fine-tune internship applications. Rather than relying on students to seek out these services, career services should be built into the curriculum, exposing all students to support and resources from day one.
Institutions are seeing success by partnering with employers to offer pre-internship programs to provide students with the experience and skills today's workforce demands long before graduation. CodePath, for example, is now working to expand its pre-internship program, which provides rising college juniors with access to CodePath's full-stack web application development course and individualized mentoring.
Expand Mentoring Opportunities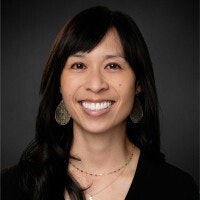 Research from a Strada-Gallup poll found that "a mentor who encourages a student's goals and dreams" ranks among the most important factors in determining whether a college graduate finds success in work and in life. And one survey found that students who seek out faculty mentors are nearly twice as likely to end up in leadership positions later in their careers. Unfortunately, very few students report having a mentor.
This lack of mentorship is especially troubling for first-generation students, students from low-income backgrounds, and other learners who lack the social capital crucial to navigating the workforce. With as much as 80 percent of jobs being filled through networking, these students are at a stark disadvantage compared to their more privileged -- and better connected -- peers. Institutions must do more to help students build and foster the kinds of relationships and connections that can serve them well in college and after graduation.
Institutions should explore a wide range of mentorship models to help benefit students from disadvantaged backgrounds. Some institutions have seen great success with peer coaching, in which students are paired with mentors close to their own age -- often older students or recent graduates. One study found that students from low-income backgrounds that participated in these kinds of programs were four times more likely to earn a degree than their peers who did not. An effective approach leveraged by CodePath is to create mentorship "pods," in which a handful of students from similar backgrounds are paired together with a mentor throughout the length of a course. This allows students to learn and solve problems together and, importantly, build community and a sense of belonging.
Collaborate With Employers Who Value Equity
Students want to work for employers who demonstrate a real commitment to diversity, equity, and inclusion practices. For example, Handshake research shows that more than 60 percent of women and non-binary individuals look for women in leadership roles when they apply for employment. Institutions must work to ensure they are directing their students toward companies that are working to meet those expectations.
Career services should highlight companies and organizations that show, not just tell, how they are striving for equity. They should collaborate with employers that ensure there is gender equity in their applicant pool and interview slate, as well as demonstrate fair and transparent pay and promotion practices. Institutions could create an index of equity-focused employers, ensuring students can easily identify such companies and organizations while creating greater accountability for employers.
Embrace the Flexibility of Virtual
As the COVID-19 pandemic closed campuses across the country, careers services and employers turned to virtual job fairs, interviews and hiring practices. Research shows that change may be here to stay. Nearly 90 percent of students now say they hope some virtual component to their job search experience will remain after the pandemic subsides. And for good reason. Virtual career events remove many of the barriers common among more traditional approaches, helping expand opportunities to students who might otherwise be too busy with work and family obligations or stymied by geographic distance.
Virtual options tend to be easier to schedule, less intimidating, and more convenient than in-person events. Handshake research also shows, the virtual career events of the last year helped promote applications among young job seekers who have long been harmed by industry underrepresentation. Three out of five Black and Hispanic and Latinx students and half of Asian students say they are more likely to apply to a job after a virtual career event compared to an in-person one. Black computer science learners who participate in CodePath's virtual programs and career services are 43 times more likely to secure a job from a top technology company than their peers nationwide. These events and programs are so effective because they are not simply virtual recreations of physical career fairs. They are far more personalized, matching the right students to the right employers and connecting students one-on-one with organizations they can thrive at.
Institutions should measure success by the outcomes of their least advantaged students. Colleges and universities have made great strides in expanding access to higher education. It's now time for them to translate that access into meaningful career pathways for all their students.
Michael Ellison is the CEO of CodePath
Christine Cruzvergara is the Chief Education Strategy Officer at Handshake