What was once a novel idea to organize college basketball around issues of equality and inclusion has come into full fruition during the month of February. The Rising Coaches Diversity, Equity, and Inclusion (DEI) Alliance, which is made of a dozen minority and social justice coaching organizations, issued the call for men's and women's college basketball programs across the country to host "Equality and Inclusion Nights" during the month of February. Over 130 colleges and universities answered the call and facilitated different variations of the campaign.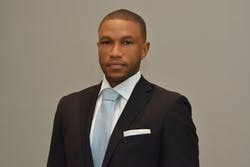 During the games, coaches wore black on the sidelines and an "equal sign" pin that was created to symbolize equality. Several teams and institutions also expanding their programming across their campuses, partnered with local organizations to highlight important societal issues, and educated audiences on different topics related to diversity, equity, and inclusion. The campaign can be followed on Twitter using the #EqualityandInclusionNight hashtag.
Every school conducted their own version of the campaign with some like Quinnipiac University extending it to an entire "Equity Week" and others like the University of Pennsylvania, University of Akron, Georgia State University, University of Memphis, and University of Mississippi creating special t-shirts for the occasion.
Equality and Inclusion night for the University of Minnesota women's basketball team fell on February 17, the same day that Amir Locke, a young man who was killed during a police encounter that involved a no-knock warrant, was funeralized there in Minneapolis. The team observed a moment of silence before the game for Locke, wore Black legacy t-shirts that honored former Black players in the program, showed players talking about Black history on the videoboards in the arena throughout the game, and honored champions of diversity and inclusion on campus at halftime.
Programs like Georgia Tech, University of California Berkeley, and the University of North Carolina merged the campaign with their Black History Month celebrations that included the honoring of former trailblazing players who opened doors to racial progress in athletics and other featured guests. These are just a handful of examples of what teams did as a part of the campaign. There were also schools who used the occasion of raise funds for social causes and highlighted issues like gender equality, LGBTQ rights, criminal justice reform, and voting rights.
Coaches and sports teams have tremendous convening power in our society, and they can appeal to the heart of minds of millions of their fans and supporters. The campaign is helping to create a climate in college sports for substantive changes to be made both in athletics and in communities through the sports platform.
With this new momentum push, the DEI Alliance is poised to expand their initiatives in multiple directions through a national network of partnering institutions. One next step in an Empowerment Series that will work with college and university athletic departments to provide on-campus and virtual workshops for athletic departments, coaching staffs, student-athletes, and the broader community to expose them to emerging career paths, financial literacy, blockchain technology, building and monetizing student-athlete brands, and mindset training.
The Alliance will also host symposiums across the country to create spaces for thoughts and ideas to be shared about how to best facilitate progress both within and outside of athletics. Reports will be generated from these sessions that will help to inform a broader set of policy and practice recommendations. Additionally, the DEI Alliance will be conducting studies related to the status of diversity, equity, and inclusion in sports as well as conducting trainings to help athletic departments make meaningful advancements in these areas.
There is certainly a long way to go in addressing the seismic disparities that exist within college athletics and in the communities where higher education institutions reside. This unprecedented grassroots campaign is a significant step forward towards laying the foundation for a more equitable future with sports playing a major role in bringing about positive change.
Dr. Marcus Bright is a scholar and educational administrator