State of the Union? There may be continuing debates over the economy and inflation, but if you just look at our nation's diversity there should be no doubt. The State of the Union is strong. Or at least stronger than you think.
President Joe Biden's nomination of Judge Ketanji Brown Jackson tells us that.
You don't break through and make history unless a country is strong enough to finally understand it is time for a real change. A Black woman on the U.S. Supreme Court is that signal. For the first time in the more than 230-year history of the court, it's happening. For many it may seem like a low bar. But then so does the right to vote. Or the right to public accommodations.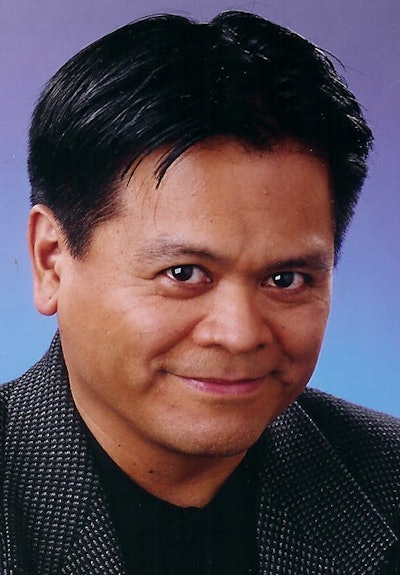 As we've seen in history, those have all been high bars, and in some cases still are. But they don't have to be if there's political will to take decisive action.
When it comes to the court, that happened last week, and the images from Friday tell you all you need.
There was President Biden, flanked by Vice President Kamala Harris, the nation's first female of African American and South Asian descent, and Judge Jackson, the first Black woman nominated to the highest court in the land.
It's never happened before, ever. The picture is also a simple message to higher ed.
Affirmative Action as it was meant to be—as a way to give qualified students from underserved and underrepresented communities—a way to compete and show what they can do, really does work.
And it will continue to work as long as its applied in an honest, non-cynical and democratic way. Getting qualified people to limited spaces in higher ed isn't about a zero-sum competition. Too often it's presented that way, allowing critics of affirmative action to claim "reverse discrimination." But is it discrimination if an applicant--rejected to her first choice--gets into one of her others?
An honest approach also means moving away from testing as a way of defining merit. It's been called the "testocracy," and colleges are showing a willingness to free themselves of its biases. More often the best way to evaluate people is to let them tell you their own story. Not what they did in math or English, but what they did in life, and what they overcame to get where they are.
In that sense, is there a better way to evaluate one's drive in dealing with the challenges in life than the personal essay? Admissions officers have long pointed to it as a major influence in acceptances.
And that's what I thought about while watching Biden present Judge Jackson to the nation last Friday. It was like the personal essay on a college app, only this was an application to the Supreme Court of the United States. The intro by the president sang Jackson's praises. Better for your overall humility when someone else describes your double-Harvard credential, college and law school. The resume was clear. This was a woman who took advantage of every opportunity. From education to her legal career including stints as a public defender, as well as her private law firm work, to her time as a working judge.
Biden was just the warmup to Jackson. She required a step up to the microphone. But when she took the mic, she delivered. Jackson spoke with humility and grace. She thanked God and her family for her good fortune in having been born "in this great country": "The United States of America is the greatest beacon of hope and democracy the world has ever known."
As she spoke, I was struck by how Jackson was so human and personal. A judge's legal opinions are important. But we also need to know the stuff that goes beyond the law. She talked about all the police officers in her family, as well as one relative who was on the wrong side of the law in the drug trade. She introduced her husband, Patrick, whom she met in college, and how her marriage has produced two biracial children. By marriage, she is also related to former Republican House Speaker Paul Ryan of Wisconsin.
A judge is not a professional robe. A judge is a real person. And she is one that reflects the diversity of America.
But maybe the best argument for Jackson is that she has been vetted by the Senate three times already for federal appointments. Who else can thread the straits of partisan nonsense as well as someone more qualified than recent SCOTUS appointees? And yet conservatives are ready to use anti-elitist, anti-intellectual arguments against Jackson. Does she lack a public school background? She had a public school life and was put in position to rise and show her excellence.
That's the best use of affirmative action.
If Jackson gets confirmed, she'll likely be on the court that hears the anti-affirmative action case against Harvard. With her position as a Harvard University overseer, she may have to recuse herself. I hope not.
Jackson's the best example in America of what affirmative action was meant to be—a nurturing opportunity for both an individual and an institution to maximize one's potential to the benefit of society and oneself.
That's the theory. If only it worked that well in practice. When it does, we get a Supreme Court justice the likes of Ketanji Brown Jackson.
Emil Guillermo is a journalist and commentator. He writes for the Asian American Legal Defense and Education Fund. You can follow him on Twitter @emilamok