Is it too woke for universities to call for an end to the evil of Russia's war in Ukraine where hundreds of innocent civilians have been killed by a despot's army?
How about taking a stand against the evil of a defacto war of terror against Asian Americans in the U.S.?
Is the ivory tower even allowed feelings? Maybe after rigorous debate, of course. You might say you can teach about war and autocracies, and even racist violence and hate. A little education never hurt. A professor may even be an activist outside the classroom.
But should the desire to be a compassionate institution be in a school's mission and vision statement?
UMass-Boston is dealing with such a document now that contains phrases like this: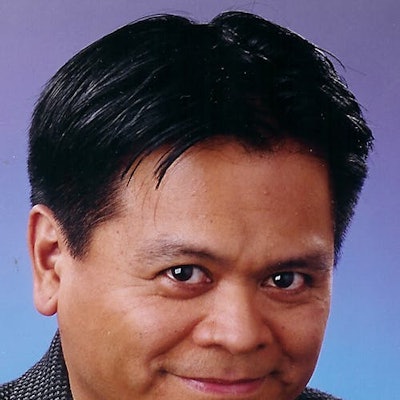 "We are a public urban university dedicated to teaching, learning, and research rooted in equity, environmental sustainability, social and racial justice, innovation, and expansive notions of excellence."

Is that too woke for a school's own good? Should the University even be concerned about being on the right side of good? My sense is that any one with a pulse should be able to agree with the line from the UMass mission/vision document regardless of political ideology. Unless you really believe in inequity, toxic environmental practices, racism, innovation and excellence without a sense of morality. That would be a test of academic freedom. But maybe you should consider a career change.
Fittingly, the math and science folks at the school brought up the self-interest issue in an open letter to campus. One of the questions raised was "if your research on quantum computing is not perceived as promoting climate, environmental, or racial justice - will you be held accountable and your resources re-allocated?"
I'm sure you'd get a fair hearing for any alleged racist quantum computing research. Perhaps a better and more relevant example might be the university's researchers performing cruel and evil experiments on animals in the name of science, knowing full well that the vast majority of animal studies have little relevance to scientific or medical advancements for humans. But you're on the gravy train, the NIH dole. And everyone does it. Except the schools that realize it's a waste of effort considering there are better more ways to get to real answers without using cruel animal methods. It's one of the reasons Harvard shut down its inhumane primate research center in 2015? But the defensive math and science folk are trying to whip up the frenzy at UMass about that mission and vision statement. It's not whether it's too woke. It's whether the school wants to remain blinded and far removed from real issues of the day.
THE WAR OF TERROR AGAINST ASIAN AMERICANS
This is relevant when it comes to the topic I wanted to raise, today, that evil defacto war of terror against Asian Americans. One of the ways to fight it is through education. First, if you weren't aware of it, some facts. According to data logged by San Francisco State University's research project (in conjunction with Chinese for Affirmative Action, and the AAPI Equity Alliance), between March 19, 2020 to the end of 2021, there have been nearly 11,000 reports of hate incidents in the U.S. ranging from name calling and spitting to murder.
Early on, the group could see a dangerous trend emerge. Women were victimized at rates three times that of men. That's why the historical marker for this era of Asian American pain will always be March 16, 2021. This year will mark one year since the killing of six Asian American women of Korean descent in what has become known as the "Atlanta spa killings." The homogenized phrase hides the real pain.
Spas weren't killed on March 16, 2021. These six Asian American women were:
Xiaojie "Emily" Tan, 49, owned Young's Asian Spa in Cherokee County, Georgia, where the first part of the day's murders occurred.
Daoyou Feng, 44, worked at Young's Asian Spa for just a few months.
Hyung Jung Grant, 51, worked at the Gold Spa in Fulton County, and was a single mother of two sons. She had been a school teacher in South Korea.
Soon Chung Park, 74, made food for the employees at the Gold Spa. She had lived in New York before moving to Atlanta.
Suncha Kim, 69, worked at the Gold Spa and came to America in the 1980s. She was close to her family and worked several jobs to support them. A grandchild described her as a "fighter" and a "rock," for the family.
Yong Ae Yue, 63, worked at the Aromatherapy Spa in Fulton County, across the street from Gold Spa. She came to the U.S. in the 1970s from Korea where she met her husband, Mac Peterson, who was in the U.S. military.
Robert Aaron Long, 21, was convicted of killing Tan and Feng last July, when he plead guilty and accepted a deal—four life sentences without possibility of parole, plus 35 years.
He's in court next month accused in the murders of the other four killed in Fulton county, where he'll face the death penalty and hate crime enhancements.
After a year, now you're all caught up. Now what do we do about the ongoing animus against Asian Americans?
#StopAAPIHate believes education is one of the most effective tools.
"Asian American studies programs promote racial empathy and solidarity, while decreasing bullying and harassment in schools, helping AAPI students thrive," the group said in a release. And while some states like Illinois and New Jersey have recently passed laws, what are the prospects for other states?
I hope they're talking about it at UMass Boston this week. They should in a city led by an Asian American mayor, and with a rising Asian American population.Or would talking about it be seen as being too woke for the ivory tower?
Emil Guillermo writes for the Asian American Legal Defense and Education Fund. You can follow him on Twitter @emilamok.