It's too bad that newly confirmed Justice Ketanji Brown Jackson, as a member of the Harvard Board of Overseers, plans to recuse herself in the upcoming Supreme Court review of the affirmative action case against Harvard.
That's the case where Asian Americans are claiming discrimination over Harvard's policies to use race in admissions. It's a wrong-headed case. And mostly because it focuses on the "getting in" part of an affirmative action policy. More important is how you treat people once you let them in the door.
This is where Jackson could enlighten people how an "affirmative action" policy ideally works.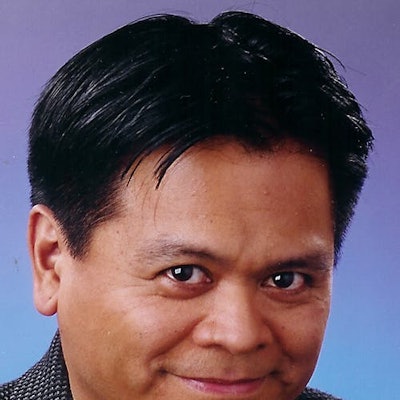 As we learned during the confirmation hearings, Jackson wasn't just let into Harvard. She was qualified. But she also had the luck of being placed in a roommate situation with three other African American students who expressed their pre-law tendencies. That common ground helped them discover they all needed support against the dreaded sense of "not belonging." That's the feeling many people of color have when they find themselves isolated in white spaces—like Ivy League colleges.
Students, no matter how well qualified for the academic part, often have problems surviving the overall change in their lives away from home. They succeed only if they get real support from the university and from each other. If you watched the first day of the confirmation hearings, then you know the difference that makes.
Lisa Fairfax, now a law professor at the University of Pennsylvania., was one of Jackson's roommates and talked about meeting Jackson freshman year. "Those first moments when you wonder if you belong," Fairfax said. "She's the friend that made sure we all did." Fairfax went on: "She was the role model who makes you believe in what she said, 'You can do it and here's how.' And she showed us how, by the power of her example of hard work, preparation and excellence that transforms the seemingly impossible into the achievable."
I wish I had that kind of college friend in my time in Cambridge 15 years earlier.
My roommates, all young white men, were good people, sure. When I was down or struggling, they offered to go out with me to grab a pizza and beer. That's as far as the support went. We weren't holding ourselves accountable in our new academic environment. And frankly, we didn't really relate well to one another all that well. We were different. I was a child of immigrants, 3,000 miles from home. They were white upper to middle class students. My best friend among them was a guy from Berkeley with whom I am still in contact. I connected with one of four roommates.
Jackson and her roommates clicked immediately, negotiated Harvard, then took on Harvard Law. They remained friends for life helping each other through family and career matters.
All three of Jackson's roommates were on the MSNBC show, "The Last Word with Lawrence O'Donnell," last Friday, and the one word they used hit me as fundamental to the success of affirmative action. Fairfax was joined by Northeastern Law School Professor Antoinette Coakley, and Nina Simmons, senior counsel at the New York firm Washton and Gitto.
The roommates used the term "sisterhood." They worked together. They supported each other. They encouraged each other. They studied together. They held each other accountable. Ketanji was the leader, they said, and she was determined they were going to be successful together.
The secret of the sisterhood. I wish I had discovered my version of that.
Instead, I had to find my own way, making mistakes as I went along. There were no counselors or adequate support. You built your own network, if you could.
Jackson was so strong, the roommates in her sisterhood, leaned on her.
That's as important a part of an "affirmative action" program as admissions. But admissions are what people determined to get rid of affirmative action concentrate on. They forget that once you let people in, you have to make sure they stay in. That means making sure they aren't alienated, and that they feel part of the broader community.
You can't just unlock a previously closed door and expect people to walk in and feel comfortable. Not if you want a successful program that promotes, cultivates, and assures diversity efforts are more than just an empty gesture. Historically, that's what it's been like at many schools, even to this day.
Surely, Harvard isn't perfect. A few years back, students from BIPOC communities expressed how they were feeling marginalized when the "I too am Harvard," campaign started. Making diversity and inclusion matter is not easy. But so-called "affirmative action" policies require an honest effort both ways-- between students and the institution.
If that's missing, then it takes some doing, or just plain luck to assure success. In Jackson's case, the "sisterhood" was the difference maker. Last week, it was enough to make history.
Emil Guillermo is a journalist and commentator. He writes for the Asian American Legal Defense and Education Fund. You can follow him on Twitter @emilamok