I've had the privilege of serving my country as a member of the United States Marine Corps, deploying twice to dangerous places around the world in defense of our country. During that time, I faced many challenges, but one challenge me and my fellow service members face is returning to college to pursue post-secondary education.
Veterans possess immense potential for academic success. Our experiences, skills, and self-discipline often give us a leg up in the classroom. This isn't merely anecdotal. Several studies have found student veterans, on average, perform better in college and tend to have a higher GPA than traditional students.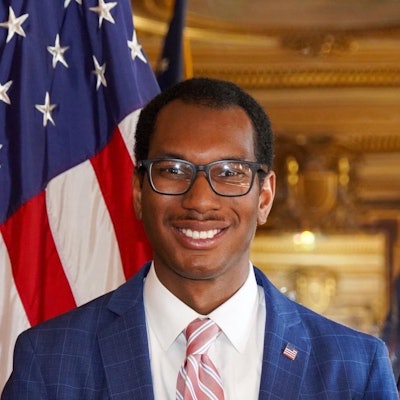 Despite our potential, many colleges are ill-equipped to support the needs of former service members. Given our experiences, we face a unique set of challenges and if solutions aren't provided, these challenges can become barriers to furthering our education.
For one, the transition back to civilian life is seldom easy, and I know many veterans who've had to contend with recovering from both physical and mental injuries while making this adjustment. Access to online learning or supplemental education tools allows veterans to ease into life after the military without being overwhelmed by the potentially triggering sights and sounds inherent to a traditional campus. Given that up to 20 percent of veterans who served in the latest Afghanistan or Iraq wars suffer from post-traumatic stress disorder (PTSD), these tools are critical to those who need additional help returning to normalcy.
Additionally, with an average age of 33, student veterans tend to be older than our civilian counterparts. Given this, nearly half of student veterans are parents, and the majority have career and family obligations to fulfill while attending school. However, many academic institutions have inflexible policies which inhibit student veterans from scheduling courses around these commitments, a reality that makes the pursuit of a degree particularly difficult.
Opportunities traditional students can take advantage of, like attending office hours or spending significant time in the library, aren't always feasible for us due to our non-academic commitments.
One avenue to address these challenges is online supplemental learning platforms, which offer academic support around the clock. These resources—such as Chegg, Quizlet, or Khan Academy—allow students to study through tools like flashcards and practice quizzes, along with expert advice and guidance, all on their own time. Modern solutions like these provide much-needed support for students who need to make the most of limited study time.
Unfortunately, numerous academic administrators oppose the use of supplemental learning platforms because they wrongly assume these types of resources promote academic dishonesty. Using resources like Chegg isn't inherently cheating, and most students use it to study on their own, which is what we are doing most of the time. By publicly discouraging students from taking advantage of such tools, faculty undercut an incredible resource that many non-traditional students, like veterans, rely on.
Adjusting to civilian life is no easy feat and securing a college degree can be an important step for veterans during this process. A degree allows us to pursue a vast range of opportunities as we take the next steps in our lives and careers. Ensuring we have the resources we need to succeed should be a top priority for faculty across all academic institutions.
Keimon Dixson is a veteran of the United States Marine Corps who has been deployed to hazardous zones around the world. He is a current student at the University of Utah studying political science.