Science, technology, engineering, and mathematics (STEM) lead the U.S. economy, disrupting established industries, while manufacturing billionaires – just as they do in many other parts of the world. And yet, in the U.S., the population of STEM billionaires remains almost exclusively white and male. Black STEM professionals – both men and women - remain virtually invisible in these fields both in academia and in industry.
For example, the National Science Foundation reports that Blacks represent only 2.4 percent of all engineering and computing faculty and comprise only 4 percent of engineers with master's degrees. What are the prospects for Black people – indeed the nation - if Blacks are underrepresented in participation in STEM fields that drive the present and will drive the future economy?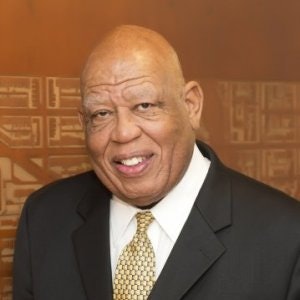 Historically Black Colleges and Universities (HBCUs) are a source of optimism for racially diversifying STEM. The country's 102 HBCUs account for 21 of the top 50 institutions that educate Black undergraduates who continue on to earn doctorates in STEM fields. While only 8.5 percent of Black undergraduate students attend HBCUs, these institutions grant about 18 percent of Black STEM bachelor's degrees.
Our colleagues at the Center for the Advancement of STEM Leadership (CASL) recently interviewed thirteen leaders of STEM-centric HBCUs, all but one a university president, to understand the practices that have made these institutions so successful for STEM students of color, especially Blacks. Our research revealed some principles and policies that have made HBCUs a STEM success story for Black and other minoritized students. Historically White Institutions (HWIs) might heed these lessons.
First, our HBCU presidents are race-conscious. This means that they understand the distinction between racism as 1) a disposition of an individual, and 2) structural racism, which is not dependent on individual dispositions. Race consciousness means that leaders are aware of the ways that higher education privileges white students and predominantly white institutions.
Second, we discovered specific practices that Black HBCU university leaders use to diversify STEM: 1) They prioritized the hiring of Black faculty (although historically this has been the case for some HBCUs); (2) they created a superlative Black STEM student experience on their campuses; (3) They tapped existing networks to cultivate external partnerships and create opportunity and; (4) They proactively recruited the best students of color.
These leaders knew that Black representation on their STEM faculty is vital! It is "highly important for all Black students to be in the orbit of Black faculty," one HBCU president told us.
To recruit and hire Black faculty, HBCU leaders relied on their networks, including their relationships with Black doctoral candidates nationwide. One HBCU leader had a solution that cut against the grain of conventional wisdom in academia: bring alumni back as faculty. Another HBCU leader created a postdoctoral program that introduced prospective faculty to academic life and aided in recruiting Black STEM professors.
HBCU leaders were also especially attentive to the student experience. They sought to create an environment where Black students could visualize STEM success while affirming their Black identity. Some HBCU leaders took care to expand student horizons by providing them international experiences. They cultivated external partners and leveraged their networks to provide meaningful research opportunities for STEM students. HBCU leaders also encouraged mentorship and direct engagement between students and university leadership.
Finally, HBCU presidents were proactive in recruiting students with STEM talent. They saw that their institutions could survive only if younger generations of students could envision themselves as tomorrow's scientists and engineers - and possibly future faculty members. Recruitment begins with representation. One president said, "Let's show [prospective students] Black scientists, minorities, women scientists, people of color who are scientists." Another president suggested taking Black high school students to college graduation ceremonies to show them the fruitful result of their years of work.
However, one HBCU president said that recruiting students in high school is too late. He looked to the elementary and middle schoolers, inspiring them for a love of STEM and of education.
Although HWI leaders may not be able to adopt all of these lessons wholesale, why couldn't– or shouldn't – they implement some of these policies and practices in some form? These institutions, too, could become race-conscious; they could prioritize recruiting Black faculty; they could create exceptional experiences for Black STEM students; and they could tap into their networks to make Black STEM students and faculty a priority. Indeed, we have seen already how some HWI leaders – namely those whose administrative careers were launched at HBCUs – have successfully developed nationally-renowned programs and created inclusive institutional cultures that closely resemble the HBCU institutional context. They are among the top producers of Black STEM graduates; and we can find their Black STEM students and graduates in the upper echelons of the STEM workforce today.
All of this is on the condition, of course, that diversity, equity and inclusion in STEM is made a priority. If institutions are serious, then they should study and replicate the fantastic strides at HBCUs in diversifying STEM and create opportunities for all. Our country's success and leading in STEM depends on this! We all must take ACTION.
This op-ed is a result from the findings featured in this article.
Dr. Orlando Taylor is senior advisor to the President, Fielding Graduate University
Dr. Ebony McGee is a professor of diversity and STEM education at Vanderbilt University's Peabody College,