Jubilation abounds in the month of May, and with good reason! In university auditoriums, basketball arenas, football stadiums, convention centers and other venues, jubilation fills the air as students, faculty, parents and guests gather for college commencements and the conferral of degrees. As a three-time university chancellor, it was always my favorite time of the academic year, and the one I miss most in retirement.
There was always something thrilling about the ceremony, the colorful academic regalia, and the Pomp and Circumstance graduation march music, even if played off-key, and even if commencement speakers routinely run over whatever time limit was emphasized when the invitation was extended. Even so, as a parent, I still get goose bumps when I recall attending our son's college and law school graduation more than two decades ago.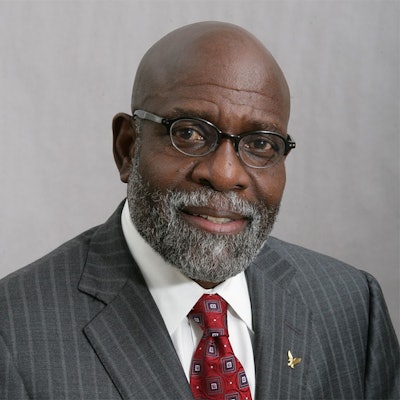 When bachelor's degrees are conferred this year, approximately 25 percent of the graduates will have completed their degree requirements in four years, while over 60 percent will have attended multiple universities and taken six or more years to graduate. In the international context, although the United States has one of the highest enrollment rates of students who attend an institution of higher education, as many as one in three students do not reach their second year.
According to the National Center for Education Statistics, by 2019, some 63 percent of students had completed a bachelor's degree at the same institution where they started in 2013. The 6-year graduation rate was 62 percent at public institutions, 68 percent at private nonprofit institutions, and 26 percent at private for-profit institutions. These statistics have real-life implications that will play out over the lifetime of students. Each year, thousands of students leave college burdened by monumental debt—and a haunting sense of failure. It can take years to recover from either, or both. Those who can least afford these burdens are most impacted by them.
Of course, graduation statistics vary by institutional type and the profile of students served. Those colleges and universities serving large numbers of first-generation and Pell-eligible students have significantly lower graduation rates than institutions serving students from high income quadrants. This gap is unacceptable, yet it stubbornly persists. The reasons why are for another column. Suffice it to say here that all types of colleges and universities can and must do a better job of graduating students they deem admissible, regardless of socioeconomic background. In my opinion, not doing so is a dereliction of responsibility!
Just as trustees are accountable for the fiscal health of the institution on whose board they serve, I contend they are equally accountable for ensuring student academic success. Here are 10 key questions for which trustees must demand clear answers, not excuses or explanations:
1. What has happened to the students who enrolled at the institution four years ago, but who did not graduate this year?
2. Why do students stop out (withdraw temporarily), or drop out of the institution?
3. What strategies does the institution have in place to enhance the likelihood of student academic success?
4. Disaggregated, what are the institution's graduation rates by gender, ethnicity, socioeconomic status, discipline, geography, and other factors?
5. What incentives, if any, does the institution have in place to increase student academic success and graduation?
6. In what ways are faculty and administrators held accountable for student academic success?
7. To what extent do students avail themselves of academic and administrative support services designed to facilitate their academic success?
8. What efforts or strategies are employed to enhance student success?
9. What are the most appropriate key performance indicators the board should use to monitor student academic success while abstaining from micromanagement?
10. When students stop out or drop out before graduating, how easy or difficult is it for them to re-enroll?
Whether these are the right questions boards of trustees should be asking about student academic success is undoubtedly open to debate. What is not debatable is the fact that trustees are accountable for all aspects of an institution's effectiveness. No matter how much money the president raises, the research prowess of the faculty, or the number of championships won by athletic teams, the most important measure of an institution's success is the extent to which its students succeed academically and following graduation.
When the jubilation is over and the party debris is cleared, let us remember this salient truth: student access is only one part of what makes for student success. Whatever the myriad definitions of success, we must admit that student access without success is hollow. We can and must do better for those who will shape our world, in the generations to come.
Dr. Charlie Nelms is Chancellor Emeritus of North Carolina Central University.