Fall has always been one of my favorite seasons. This fall, when classes resume at colleges and universities across America, first-year and transfer students will not be the only newbies on campus. They will be joined by hundreds of new faculty members, department chairs and deans, along with occupants new to the C-suite, most notably presidents and chancellors. While new students will have access to a bevy of people and services to help them get off to a successful start, regrettably, the same cannot be said about new presidents, many of whom will be left to fend for themselves.
There will be the customary university press release announcing the new president's appointment, including information about academic, administrative, corporate, or political pedigree. If the new president is the first woman, ethnic minority, or lay person appointed to the position, there will be an added measure of self-congratulations for the institution's commitment to diversity, equity, belonging, and inclusion. If, on the other hand, the appointee is a member of the LGBTQ+ community, the press release is less likely to reference this fact. Although few university alumni, trustees and supporters will say so publicly, the hiring of openly gay presidents and chancellors has not yet gained full acceptance within far too many university-constituent circles.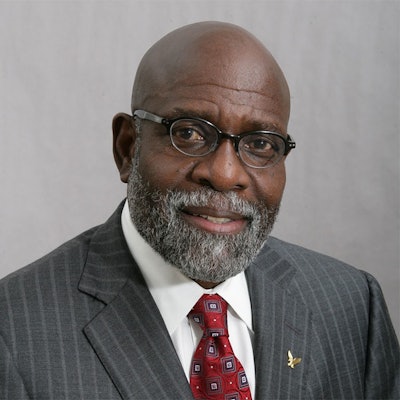 At well-planned and precisely-executed press conferences that include all genres of media, new presidents will be introduced and expected to give listeners a glimpse into how the institution will become a more excellent, competitive, equitable and responsive university — all this even before the ink has dried on their contracts! The more challenges the institution has, the more likely it seems the new president will be peppered with specific questions about how those issues will be resolved. Too often, I have observed new presidents attempting to respond to such questions for which they lack the necessary background to do so.
With the changing of the presidential guard at universities across the country, particularly at many of my beloved HBCUs, I offer the following suggestions to new presidents as well as those who aspire to become college presidents, drawing on my experience as a three-time university president at two PWIs and an HBCU, President-in-Residence with the United Negro College Fund, and numerous university consultancies spanning the higher education landscape. The ideas presented below are mine alone and should not be attributed to any of the organizations or institutions with which I currently or have previously consulted.
· Take time to learn the institution's history, traditions, and cultural norms. Familiarize yourself with signature events in the life of the institution and who led them.
· Get to know each member of the board of trustees and their aspirations for the university. While maintaining an effective working relationship with the board chair is critical, the board chair is not the board. Even though some board members may be wealthier or more influential than others, it should go without saying that all deserve equal respect.
· Do not be so hell-bent on hiring your own team that you destabilize the institution. There are lots of smart, experienced, loyal, and committed people at the institution who can assist you with achieving your vision.
· Get to know faculty and staff, not just the executive leadership team, deans, and directors. Without substantive faculty and staff engagement, presidential vision quickly becomes an illusion.
· Know the budget inside and out and don't rely on the CFO to make decisions for you. Implementing, managing, and monitoring the budget to ensure compliance with institutional and regulatory policies is the primary role of the CFO. Audit findings should not come as a surprise to you!
· Know why things are done the way they are before you start undoing them. Ralph Waldo Emerson's admonition is that one should "know why the fence was put up before taking it down."
· What you do not know can hurt and hinder you in achieving the goals you and the board have established for the institution. Always consult authentically, broadly, and strategically. Err on the side of seeking input, rather than making assumptions or acting on the advice of those who may not have the courage to disagree with you.
· Do not forget to remember that leadership is a process, not a position.
· Resist the savior syndrome and learn to live on less praise than you give.
· If you ever reach a point where your vision is not aligned with the mission of the institution, go back to the drawing board—or find yourself another job.
As a Black baby boomer and student activist during the Civil Rights era of the 1960s and 1970s, my decision to pursue a career in higher education was profoundly influenced by an unswerving belief in the transformative power of education, an abiding faith that my parents passed on to all their children. Having entered the autumn of my life, this belief is stronger than ever. Yet I am equally convinced that university chief executive officers, whatever title they hold, play a critical role in ensuring that the institutions they lead are relevant, responsive, and effective in meeting the needs of all students, and not just those from the most advantaged backgrounds.
While penning this column, I could not help but smile as I recall the encouragement, I received from one of my most ardent supporters and mentors, Dr. Lawrence A. Davis, Sr., president of Arkansas AM&N, now the University of Arkansas at Pine Bluff. When I was a 19-year-old college sophomore, I told him I wanted to be a college president. He gave me a big smile and said, "Boy, you can do it!" It has been a privilege serving as a three-time university chancellor, and my greatest accomplishment has been to use my position to advance equity and excellence for historically disenfranchised people.
Here is wishing presidents and chancellors across the higher education landscape a successful tenure. As you proceed, do not forget to remember that the position is not about you, but rather the people you have the privilege of serving.
Bon voyage!
Dr. Charlie Nelms is a veteran higher education administrator and chancellor emeritus of North Carolina Central University.