Conservatives often pay lip service to diversity. Many like those in Indiana don't really think racism is an issue. Not in the heartland.
But nothing can be farther from the truth.
Take a good look at 56-year-old Billie R. Davis from Indiana. She'd probably look at you a little differently if you're Asian American Filipino.
Davis has been charged with attempted murder, aggravated battery, and battery by means of a deadly weapon. She stabbed an 18-year-old AAPI student from Indiana University as they both exited a local bus in Bloomington, Indiana, according to surveillance footage from the transit agency. Police say there were no prior interactions when the suspect Davis appeared to strike the victim in the head with a knife.
Davis left the scene, as first responders arrived and treated the young female victim for stab wounds to the head. The student then was sent to a local hospital. The police only arrested Davis after being tipped off by a witness who followed the suspect leaving the bus. And then police say Davis essentially confessed to a hate crime. Davis told police she stabbed the victim because she was "Chinese." And she said it "would be one less person to blow up our country."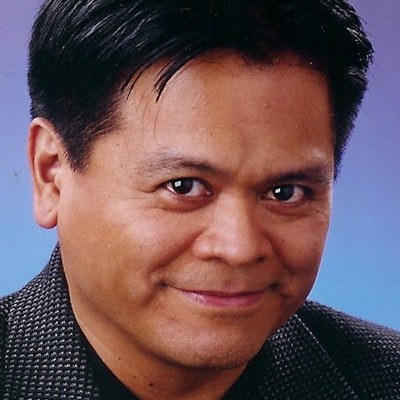 Too bad there's no hate crime law in Indiana, one of four states in the country that doesn't want to bother with understanding the deep animus of the crime.
It's still a bone-chilling confession, and not just for the estimated 8,000 Asian Americans of Bloomington, Indiana, but for all of us, everywhere.
If you're one of the 23 million AAPIs in this country, and an Asian American of any ethnicity, it's a story we know all too well. It's one from life. You're in a store. On the street. Riding a bus. And then it happens. Hate incidents often go unreported or are treated as no big deal.
Unless you're Asian American. And then we all feel the chill.
Because of the scapegoating of Trump's "China Flu" and "Kung Flu" rhetoric during the pandemic, Asian Americans have experienced nearly 12,000 instances of hate transgressions, minor to major, according to StopAAPIHate.org.
And the numbers run the gamut from racial slurs to murder. Or as we see with the suspect Davis, three felonies including attempted murder.
Most of the victims are older and female. But in Indiana last week, it was an 18-year-old female student.
The attack happened less than a mile from the IU campus last Wednesday. In the aftermath, the fear is real, Melanie Castillo-Cullather, the director of the school's Asian Culture Center, told NPR.
"This has been a very traumatic experience for our Asian Community," Castillo Cullather said. "We will never forget this."
How can we? We experience this over and over again.
From Indiana U. to Purdue
It's the reason why we can't forget the story I pegged last month as the most important Asian American story at the moment for our nation.
You'll recall Purdue NW Chancellor Thomas Keon in full regalia on Dec. 10 at his school's commencement ceremonies. One of his comments was in a gibberish tongue he described as "Asian."
It was racist and denounced as such even by his supporters, like the Purdue board of trustees. Keon offered a weak apology and the board accepted. But the Purdue NW faculty senate wanted justice, denounced Keon, and demanded his resignation.
The board didn't cave. They "reprimanded" Keon and let him keep his job as the face of his "diverse" Purdue NW campus.
The only hope for justice now is that the new president of the Purdue system, Dr. Mung Chiang, will address the issue.
Chiang is an Asian American immigrant, a Stanford Ph.D in electrical engineering who went on to a distinguished career at Princton. And he's just 40. He was handpicked by his predecessor Mitch Daniels, a former governor and GOP presidential candidate.
Chiang has not addressed the issue of Keon in public. But now Billie R. Davis, who has told the police she attacked a female student because she was Chinese, has forced the issue.
Racism is very real in Indiana. A student of Asian American descent has been victimized.
An Asian American leader of higher ed needs to address this immediately. And the opportunity comes up on Jan. 19th when Chiang holds a town hall with undergraduates. One with graduate students is planned for later.
Will Chiang show leadership in responding to such a heinous attack against a Chinese student in Indiana?
Or will he stay the course and stay loyal to conservatives like his mentor Daniels, and see the confessed hate crime in Bloomington as irrelevant.
It is not irrelevant.
Billie R. Davis is relevant to every AAPI person in this country. And it's important that higher ed stays united.
If it can happen at IU, it can happen at Purdue in West Lafayette. And it can happen at Purdue NW in Hammond, Indiana. There is no way Chancellor Thomas Keon can stay in his current position after using that racist Asian voice at the December graduation.
Not after what the suspect Billie Davis is alleged to have done to an Asian American student.
Emil Guillermo is a journalist/commentator. He does a talk show on www.amok.com.