"It is not wrong to go back for that which you have forgotten"--- saying in the Twi language spoken in Ghana.
Governor Ron DeSantis of Florida and other right-wing conservative legislators would like us to believe that the field of African American studies is "woke' indoctrination and has no value in K-12 classrooms or college and university curricula. The governor has even promoted the idea that teaching about anti-Black racism in U.S. history makes white children feel "discomfort, guilt, anguish, and psychological distress," without any consideration of Black students' feelings of isolation and unimportance. Clearly, legislators' denouncement of African American studies is a denouncement of Black people, Black history, and Black culture. It sends a clear message of disrespect for a group of people who have lived and worked in the U.S. for hundreds of years, voted as citizens, fought in consequential American wars, and significantly contributed to American culture.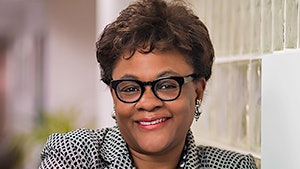 Over the last month, we, like so many justice advocates, have been troubled by attempts to erase Black history from schools and classrooms. Many of our colleagues and friends have taken to the streets in protest or written letters to legislators describing the need for students to learn the history of all of America's people — including Black history, not just history that elevates whiteness. There is a vast movement of white nationalism in the U.S. that is prominent in state legislatures, university systems, and local school boards. We believe this is dangerous and threatens to reverse our country's progress toward creating a more perfect union, as our founders called for in the Constitution.
We believe that higher education faculty and administrators play an integral role in combating the faulty assumptions, racist ideas and harmful policies put forth by white nationalists. If successful, they will not only erase African American history and culture from schools, but also limit educators' academic freedom, women's reproductive rights, marriage equality, immigrants' rights, and progress on racial and gender diversity. We've been here before, and we don't want to go back.
Close to 100 years ago, Dr. Carter G. Woodson, the 'father of Black history,' believed young Black students were being deprived of learning their own history and, as a result, would not have the confidence and pride in their own capacity to achieve great things. He instituted Black History Week, which is now called Black History Month. It's hard to believe that today there is still resistance to teaching Black history in schools — from the history of enslavement to the Black Lives Matter movement. There is truly a fear of acknowledging Black history and, more importantly, Black progress. Dr. Eddie Glaude, the James S. McDonnell Distinguished University Professor at Princeton University, emphatically states that the U.S is in the throes of a "White reprisal" to the racial reckoning following the murder of George Floyd. For some, according to Glaude, America's movement toward understanding and acknowledging the effects of racism on Black and brown people became too much after Floyd's murder. Terror and panic settled in. The College Board's AP African American Studies course debacle is also proof of the fear surrounding full acknowledgment of Black people's history in the U.S.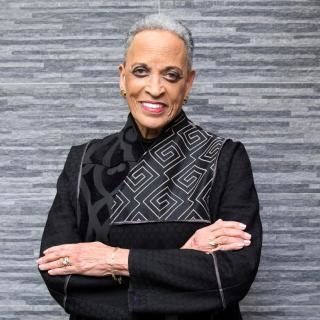 Elevating racism, as Florida has done by banning diversity initiatives and African American studies courses, is ultimately costly to all Americans. While Black and brown people experience the devastating effects of racism (e.g., discrimination), white people are negatively impacted too. Author Heather McGhee draws on economic data to make the case that racist laws and practices targeting Black Americans also negatively impact white people economically. For instance, a regional report by the Tampa Bay Partnership published in 2020, indicated that "eliminating racial and ethnic discrimination in wealth would add $50 billion to the region's $248 billion economy." Social justice educator and writer Paul Kivel even suggests that anti-Black racism leads white people, particularly those with less wealth and power, to believe or rationalize that Black people, immigrants and people of color somehow threaten a system that benefits whites when whites themselves are actually paying a steep price for racism. And, according to Kivel, white people's tendency to ignore, deny and rationalize away racism leads them to a false security in white superiority. This, too, is dangerous.
It is apparent to us that a clear strategy for combating white nationalism in American education is urgent and necessary for our multiracial democracy to thrive. The need for all students to not only learn African American studies, but for them to learn a fully inclusive history of our country should be our goal. We should not, cannot and will not stand by and remain silent about these assaults on our democracy. We encourage other educators, including our higher education colleagues, to continue to protest and advocate for African American Studies, and most importantly, to advocate for the full inclusion of African American history in American history. Below are some additional actions for higher education faculty and administrators:
● Write even more books (including for children and teens), articles, other publications and stories about Black people. We believe there is a need to elevate diverse African American experiences with intersectional social identities. The discipline of African American Studies was birthed out of the civil rights movement and the Black Power Movement of the 1960s. We must birth a new era of African American studies and narratives at this point in American history!
● Write about the human costs of racism in democratic institutions such as the legal system, media, and public education. Right-wing extremists are reinventing white nationalism and denying citizens of their civil liberties. This must be challenged. Erasing African American history from the education curriculum is a definitive step toward denying students a right to an excellent, fair education.
● Create multidisciplinary scholar networks of educators and community activists committed to developing African American curricula for PK-12 schools. Produce history and African American studies courses and lessons for all students, at all levels.
● Prepare and train educators to teach about racism, anti-Black racism, and systems of inequality in our nation and around the world. Schools/colleges of education must restructure their teacher training to be more inclusive of African American studies and antiracist pedagogy. Evaluate in-service and pre-service teachers for their understanding of American history, particularly the history of colonialism, enslavement, and oppression in the U.S.
● Convene teach-ins and conferences at multiple institutions, including 4-year and 2-year colleges and universities, historically Black colleges and universities, tribal colleges, Hispanic serving institutions, and Predominately White Institutions consisting of African American scholars, community members and activists. Teach-ins are spaces for sharing new ideas and information to uplift the value of African American history, culture and people.
● Partner with legislators and policymakers to ensure that Black voices are not erased from statewide and local school curricula. Speak up at school board meetings and testify before congress in defense of African American Studies. Make phone calls and write letters to those representing us on local, state and national levels. Vote for candidates at the local, state, and national levels that are committed to education about all of America's people and that, includes African Americans.
We conclude this call to action to defend the teaching of African American studies with this well-known African American saying: "You can't know where you are going if you don't know where you have been."

Dr. Johnnetta Betsch Cole is President Emerita of Spelman and Bennett Colleges
Dr. Cheryl Holcomb-McCoy is Dean and Distinguished Professor at American University School of Education