As a faculty member who has participated since 2005 in a variety of the rich academic experiences proffered by the Faculty Resource Network (FRN), including both summer and full semester scholar residencies, national symposiums both live and virtual, and week-long intensive seminars held at universities in Puerto Rico and Greece, I cannot overstate the value of my institution maintaining a membership in this lauded organization.
As a scholar engaged in legal research, the law library of New York University School of Law, ranked in the top ten of law schools, affords one bountiful offerings of legal research tools such as HeinOnline, Lexis Plus, VitalLaw, Law Journal Library and Proquest that are not available at primarily undergraduate institutions such as my own. Further, in my case, for many years Gretchen Feltes, and more recently Dana Rubin, both NYU School of Law Reference Librarians, graciously served as consultants with regard to my research interests. As a law professor emanating from a primarily liberal arts institution, I deemed it invaluable that the author's note in my law review articles could state that research was conducted, in part, as an FRN Scholar-in-Residence at NYU, courtesy of the Faculty Resource Network.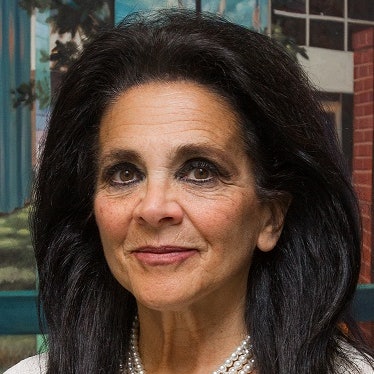 Further, as an FRN Scholar-in-Residence, the opportunities for networking with other scholars engendered many invitations to speak at their institutions. I was invited to speak at a variety of universities in Puerto Rico, Hawaii, and New York addressing topics such as "Legal Issues with Regard to Transfer Students," and "Strategies and Legal Issues with Regard to Articulation Agreements with Two Year Institutions of Higher Education" at Universidad del Sagrado Corazón in Puerto Rico, "Legal Implications of Academic Advising" at Chaminade University of Honolulu in Hawaii, and "Constitution Day: Facebook, Webcams, and the Law" at Farmingdale State College (SUNY) in New York.
My research at NYU, courtesy of the FRN, engendered invitations to speak at NYU as well. Examples include a presentation for the Center for the Advancement of Teaching titled "Plagiarism: Legal and Ethical Implications for the University," and a presentation at the NYU Grossman School of Medicine addressing the topic of "Plagiarism, Fraud and Ghostwriting: Legal and Ethical Implications for the Scientific Community." Further, the annual conferences hosted by the FRN afforded me numerous opportunities to present my research with FRN colleagues, typically on-site and more recently, online. For example, I recently presented with colleague Richard Kido from Chaminade University of Honolulu on the topic of "Are Changes to the Way We Teach Due to the Pandemic Permanent?" Further presentations at conferences sponsored by the FRN have included "Addressing the Realities of Sexual Harassment and Sexual Offenses for both University Victims and Offenders in the Context of Title IX Policies and Directives" in Washington, D.C., and "Empowering Democracy Through a Liberal Arts Education" at the University of Miami in Florida, and "Education Law: A Requisite for the Education Major" at Dillard University in Louisiana.
Lastly, I would urge that the human component of the FRN comprised of leadership and a staff that is responsive to all requests, aims to address all issues whether they involve housing, dining, technology or library access. And I would add that the enduring bonds of friendship formed among FRN participants represents a treasured value of this scholarly venture. For all of the above stated reasons, I would urge that participation in the Faculty Resource Network affords an extraordinary opportunity that should be highly valued by institutions of higher education.
Audrey Wolfson Latourette is a Distinguished Professor of Law at Stockton University
This is one in a series of articles about New York University's Faculty Resource Network.