Recently, I was a finalist for a job opportunity and was asked "how do you plan on [re]engaging the college community"? My response included a statement that if offered the job, I would be willing to get into a dunk tank, sell tickets for student scholarships, and challenge my colleagues to join me in the activity. However, the question made me think further about collegewide [re]engagement.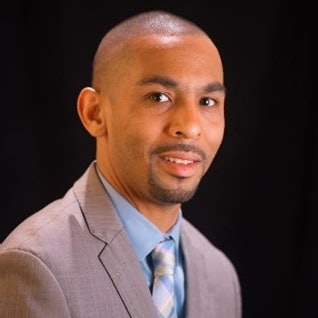 When I reviewed the question posed to me about [re]engaging the college community, I started thinking about a missed opportunity that many colleges and university leaders are not taking advantage of; the collaboration of student affairs and human resources to create [re]engagement activities. As colleges and universities are expecting more faculty, staff, and students to return to campuses (in person) this fall, there is an opportunity for student affairs and human resource professionals to plan college-wide [re]engagement activities. Student affairs professionals are responsible for engaging students in activities and connecting them to resources which has proven to lead to student success. They plan out programs and activities to build community and extended family for students. Human resources is responsible for engaging with employees to establish community and employee satisfaction. Why can't the two branches of the institution collaborate to create programming and plan activities for the entire college community inclusive of the president, faculty, staff, administration, and students? While working collaboratively, the two units should plan activities that allow for participation of board members, workforce partners, and the local community.
Stop-Out, Drop-Out, The Great Resignation
There are countless books, articles, and dissertations framed from scholar Dr. Vincent Tinto's theory of social integration. The premise of the theory is the more engaged students are, the more likely they will succeed. If you further follow Dr. Tinto's publications, you will find additional theories on student stop-outs and drop-outs. He indicates that when there are no check-ins and engagement between an institution and its students, students leave, and some never return. Compare Dr. Tinto's research to the recently termed "great resignation". The great resignation caused employees to walk away from their jobs, some who had new jobs while others did not. The great resignation included higher education professionals who went to other institutions, left the profession entirely, while others simply went home to enjoy life. If employees are not happy with their job and engaged with the college community, they will become the stop out and dropouts that Dr. Tinto speaks of with college students. Employment stop-out will include a lack of productivity which leads to lower student persistence and graduation rates. Furthermore, employment drop out will have college employees leave altogether (with some employees remaining in a position not physically leaving, yet not engaged in work activities).
Examples of Student and College-wide [Re]engagement
Higher education institutions spend a lot of time focusing on student experiences; however, are they spending the same amount of time and concern on the experiences of its employees? [Re]engagement activities should not be formal yet allow everyone to just have a good time. The activities should center around team building and group activities to accomplish a goal. For example, Montgomery County Community College has a state-of-the-art Challenger Learning Center. The center is designed to teach students about STEM through a simulated launch into space mission. Through teamwork, students successfully complete the NASA simulated mission. Although the activity is designed for students, the college books the center for both internal and external team building activities.
Today, college employees, regardless of their role, need to be [re]engaged! They need to have fun! The [re]engagement needs to be in person, on-campus, individually, and in groups. I started this publication referring to the dunk tank and provided the example created at Montgomery County Community College; however, here are other activities that could be a collaboration effort for student affairs and human resources professionals to plan:
Family Reunion:
We were away from our families during COVID-19 and have started planning upcoming summer family reunions. Aren't we trying to create a family environment for our students and employees? Why not pull out the BBQ grills, set up some music, and just have a good time?
Sports Activities:
Through athletic programs, students learn about teamwork, working with others, and reaching goals. Isn't that what we want for higher education employees? Human resources and student affairs can work together to plan a day of sports competition for the entire college community.
[Re]engagement Videos
College leaders should consider asking faculty, staff, and administrators to collaborate and create videos showcasing [re]engagement. College communities can vote on the best videos and showcase it on the website. The winning prize could be a parking pass, a designated parking space, or a free lunch on campus with the president.
I was offered and accepted the job opportunity, so I guess I should be prepared for the request to get into the dunk tank. Who better to plan these types of events than human resource professionals who are responsible for the wellness and experience of employees and student affairs professionals who is tasked with engaging and supporting the success of students? As we plan for the upcoming fall semester and the reentry of faculty, staff, and students, colleges should also be planning for "the great [re]engagement"!
Dr. Jonelle Knox has more than 20 years of higher education, corporate, and governmental experience. He currently serves as Assistant Provost for Student Success and Retention at New Jersey City University and adjunct associate professor at Bronx Community College.