The anti-DEI legislation has threatened more than institutional autonomy. It has undoubtedly set a dangerous precedent leading to further political meddling in academic matters. More public institutions are coming directly under political control, which will have horrifying consequences in the following months.
Colleges and universities nationwide have established Diversity, Equity, and Inclusion (DEI) offices for years to increase faculty diversity and help students from various backgrounds succeed at the post-secondary level and beyond. In the past few months, DEI advocates at the university level have witnessed their livelihoods at risk. In June, Senate Bill 17 (SB17) was signed into legislation and prohibits Texas state-funded colleges from having DEI offices. Texas is the second state to eliminate DEI after Florida in higher education. While SB17 will take full effect in January 2024, DEI offices and faculty alike in Texas are scrambling to figure out the next steps in saving DEI initiatives campus wide. The legislation adversely impacts those from marginalized populations while also targeting the enhancement of culturally sustaining practices that establish supporting and inviting environments in which students have a sense of belonging. With the new semester on the horizon, anti-DEI legislation is bound to impact campus life and future enrollment in institutions. Students, faculty, and staff from diverse backgrounds will see this bill as a clear indication of the state's unwillingness to support their needs at the post-secondary level.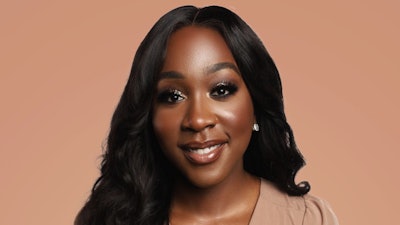 Anti-DEI laws threaten the advancement of diversifying universities, which is critical when discussing the country's historical exclusionary practices against minoritized groups. Already, we have witnessed in the past few weeks, students, staff, and faculty at Texas institutions deciding to learn, serve, and teach elsewhere due to the impact of the anti-DEI legislation on their livelihoods. The core of DEI work accounts for less than one percent of institutional spending yet creates outsized benefits for everyone on campus including creating climates where all students can learn and develop ways to dismantle discriminatory educational and work climates. The anti-DEI legislation potentially decreases institutions' eligibility and accreditation for federally funded research and resource grants that support students. In addition, the loss of DEI offices and resources can negatively impact student life. Some candidates, particularly minority candidates, may feel less welcome on campus due to these changes.
The role of DEI is misunderstood and because of this, many students, faculty, and staff will be harmed by the new legislation. DEI works to create learning and development environments for all university constituents. Universities will only continue to increase in diverse populations which indicates the need for more socially aware campus climates. College is the steppingstone where students learn how to work with and respect people of all races, creeds, and backgrounds. Revoking this will leave students with fewer resources for navigating the real world.
Despite the lack of DEI offices on college campuses, the principles of DEI can still exist if universities choose to adhere to anti-racist policies and practices.
What's next?
If institutions value diversity as many of them state in their mission statements, at a critical time like this, DEI efforts must be more than performative statements. Intentional practices and policies that take meaningful long-term implementation must be adopted. While we know the following may not be the only answers to ensuring that DEI is still practiced at the institutional level, institutions must adhere to the following during this time:
Informational Sessions - Provide opportunities for students, faculty, and staff to discuss the anti-DEI legislation. With many new changes, it is easy for mis-information to spread. Informational sessions involving education around the bill and how institutions will move forward will provide space to participate in critical discourse. Even while there may not always be simple solutions, a higher education institution that conducts research and informs the community about the complexity of these policy issues can assist in advancing more beneficial and generally acceptable outcomes.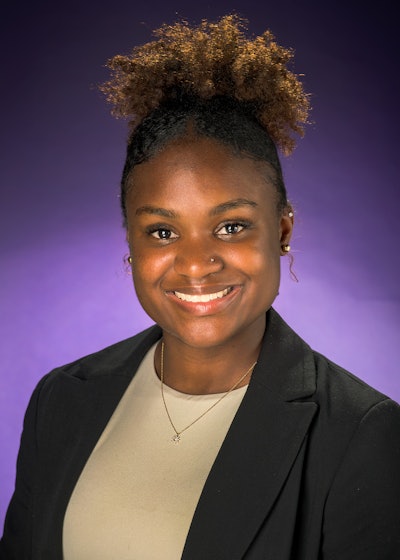 Accountable Mission Practices - Colleges and universities alike can ensure they uphold the ideals of their mission statements in centering diversity. If institutions believe diversity is at the core of their actions, these values must be seen within their teachings, institutional practices, community collaborations, and research. And while upholding the principles of one's mission statement is only the beginning of ensuring diversity at the institutional level, a multi-level strategic plan to evaluate hiring practices, analyze recruitment efforts of diverse students, and improve interpersonal interactions of university constituents, is necessary in sustaining diverse and inclusive campus climates. It is essential to an institution's mission to embrace institutional change required to eliminate the structures that support injustice and unfairness.
In the coming months, colleges and universities alike will either work to frivolously ensure that intentional efforts are created to uphold inclusive campus environments or will become complacent and silent following the new legislation. Either way, students, faculty, and staff are closely watching institutions' responses to the legislation.
Inclusive colleges and universities benefit all people. While fostering improved cultural understanding and critical thinking abilities among all students, a more innovative and dynamic academic environment is produced by the diversity of ideas from students, faculty, and staff with various life experiences. It is projected that by the year 2050, with the changing racial demographics of the United States racial minorities will become the majority. Anti-DEI legislation is detrimental to this statistic because it fosters a lack of empathy for marginalized groups, heightening the probability of threat that ultimately motivates opposition. The dangers that derive from the anti-DEI legislation will have long-lasting effects on institutional social and racial justice efforts needed to advance systemic change.

Dr. Leslie Ekpe is an assistant professor of Higher Education at Texas A&M University-Commerce.
Jasmin Muhammad-Graham is a graduate student at Texas Christian University.