In the summer of 2020 during the time of painted sidewalks, murals, along with street and building renamings, some of the easily convinced proclaimed the period of what seemed to be a racial reckoning as a start. Institutions and organizations began making promises that walked hand-in-hand with the black boxes posted on social media by celebrities. Everyone seemed to be in a place of introspection, unlearning/relearning, and beginning their anti-racist journeys toward co-conspiratorship. However, there was something very performative about the entire ordeal for me and it is something that I will not soon forget.
Fast forward to 2023 and we are witnessing the massive layoffs of DEI practitioners within corporations who proclaimed themselves to be change agents and masterminds. Organizations and institutions set aside budgets for the purpose of increasing DEI trainings, professional development, and institutional praxis. With the recent passing of Senate Bill 17 a.k.a. SB 17 in Texas, all of the "starting" is vanishing in rapid succession. We are witnessing right wing extremists creating nonsense talking points and launching political careers aimed at dismantling wokeness when what they really want to disband is the visibility of Blackness.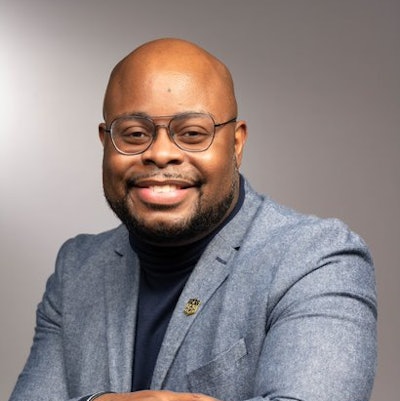 Black people and namely African Americans' progression and progressivism in the United States has been a thorn in the side of political elites for quite some time. The election of President Barack Obama for some was the moment where, pretending to be post-racial seemed like a good idea. It was arguably the time period where the "I don't see color!" fad seemed to take off as a way to avoid admitting you were anti-Black. That ideology failed and so now we are watching the highest court in the land along with the efforts of Edward Blum forcefully drag us into a colorblind submission. Let me be clear when I say, I told you so!
It is said to be crass when you remind someone that you previously attempted to help them to avoid catastrophe. In this instance, you all will have to deal with the reality of that warning. Critical scholars have been sounding the alarm for the place that we are in for quite some time. According to Richard Delgado's Derrick Bell and the Ideology of Racial Reform: Will We Ever Be Saved? (1988) he describes the late Derrick Bell's critical race work as surgical. Delgado (1988) states that Bell diagnoses the United States and its race problem as a patient who might not ever recover. Perhaps as Delgado (1988) states, the patient was never intended to [recover]. It is a somber thought but if we are being honest, it is one that is closest to reality. We exist in time and space where folks are still afraid to say something is racist, to call out racism, and refuse to acknowledge that what we saw on January 6th, 2021, was the blatant and unrelenting efforts of domestic white supremacy and evangelicalism.
Many academics, academic institutions, churches, corporations, and media conglomerates are all complicit in their refusal to name the things. The things? Racism, white supremacy, and anti-Black racism. However, none of the aforementioned seem to mince words when it comes to embarrassing Black folks or wasting our time *looking at YOU Texas A&M*. This is precisely why I will continue to say, "I told you so!" because we all must collectively be direct about what is taking place in this country. We have to name the climate crisis! We have to name the crimes against humans taking place at the border! We have to name that being "liberal" does not absolve you of white supremacy and racism! We must critique both conservatism and liberalism! Especially when each of these things is and has been dehumanizing, oppressive, and deadly.
If we all refuse to or fail in being direct about naming the harm of performative practices, we will all continue to watch our civil liberties and freedom slip further out of our grasp. If no one has told you this before now let me be the first to tell you that avoidance, respectability, and political allegiance will not save you. It never has and it never will! Shame the performative measures, name the performative measures, and call those who are complicit to the carpet every day in every way. And if you ever feel wary just remember that "I told you so!"
Dr. Frederick V. Engram Jr. is currently an asistant professor in the Center for Integrative Studies at Michigan State University, and an incoming assistant professor of Higher Education at Fairleigh Dickinson University. He is the author of the forthcoming book, Black Liberation through Action and Resistance: MOVE [November 2023].