During the developmental period between adolescence to adulthood, students of color, similar to all students, confront social, academic, and psychological stresses. However, there are major differences in the lived experience of students from communities of color due to structural inequities, racial bias, and discrimination which can exact a toll on their psychological well-being. The impact of these negative forces has been amplified in the last several years by a pandemic that disproportionately impacted communities of color, repeated episodes of racialized violence, and the erosion of civil rights.
Against this backdrop of societal change, the Supreme Court overturned affirmative action, a policy in place for 40 years promoting diversity in college admissions. The Steve Fund and many national experts anticipate that eliminating racial considerations in admissions will dramatically reduce the number of students of color in selective higher education institutions. This eventuality has been borne out at the University of Michigan following the discontinuation of affirmative action. Between 2006 and 2021, Black student enrollment dropped from 7% to 4% and Indigenous student enrollment dropped from 1% to 0.1%. Analysis of several decades of race and ethnicity data from the eight states that had previously banned race-based admissions identifies the potential harms for students of color and campus diversity.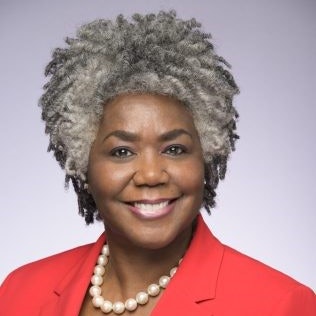 We believe that the discontinuation of affirmative action will increase isolation and decrease a sense of belonging among students of color, both of which pose risks to mental health. In an environment with fewer students of color, these students may experience a sense of otherness, unbelonging, and pressure to represent their race. These can contribute to chronic stress and mental health concerns such as anxiety and depression and can ultimately have a negative impact on academic achievement and graduation. The University of Michigan reported that in 2019 one-quarter of students from underrepresented backgrounds said they did not feel they belonged at Michigan, a 66% increase over ten years earlier.
Among the damaging impacts associated with racial isolation are tokenism, racial stereotyping, stereotype threat, and outward manifestations of discrimination. Students of color who routinely contend with racial microaggressions, negative stereotypes, adverse racial interactions, and alienation on campus may experience negative mental health impacts such as depression, imposter phenomenon, and low self-esteem. Studies have revealed that less diverse student populations are associated with more racial polarization and racial hate crimes. With diversity, there is a greater likelihood of interactions and friendships which can counter bias, modify negative cultural beliefs and help reduce harmful encounters. Greater diversity also has numerous well-documented benefits for all students.
For nearly a decade, the Steve Fund has promoted the mental health of young people of color. The Steve Fund's 2020 Crisis Response Task Force Report, Adapting and Innovating to Promote the Mental Health and Emotional Well-Being of Young People of Color: COVID-19 and Beyond, describes the pandemic's disparate impact on students of color. The report underscores the importance of creating engaging and welcoming environments in higher education settings that recognize racial trauma, engender trust, and foster collaboration across departments that support student well-being.
We believe that college and university leaders should be aware of, and take action to address, the risks to mental health and well-being that may be a consequence of the end of race-conscious admissions. Through the Steve Fund's Equity in Mental Health on Campus initiative and other programs, we have worked to support colleges and universities in creating campuses that enhance student belonging and support and sustain their mental health. Protective factors such as faculty and staff that promote student connectedness and are equipped to provide psychoeducational resources and learning experiences that support student mental health can make a difference for students. Through the Steve Fund's student workshops and trainings on campuses across the country, we have seen the positive impacts of expanded adoption of culturally informed practices, improved access to resources, and an elevated focus on students of color mental health needs. Efforts to collect and analyze data to understand the experiences of students, especially students of color, allow campuses to be responsive to student needs. Fostering connection among higher education leaders across universities has enabled them to build greater understanding and discover best practices from their peers. These types of efforts can help transform campuses to better promote the mental health and well-being of students of all backgrounds and help ensure that students stay in school, achieve academic success, and graduate.
The Steve Fund looks forward to being a part of the solution to maximize mental health among students of color and navigate a post-affirmative action environment. Ultimately, it is in our collective interest to create a healthier, fairer, and more just environment supporting well-being and academic success for students of all backgrounds who are prepared to work together as collaborative problem solvers and future leaders.
Dr. Annelle B. Primm is the Steve Fund's Senior Medical Director. During her career, Dr. Primm has been a physician executive at the American Psychiatric Association; a Senior Psychiatrist Adviser to Urban Behavioral Associates; a medical educator, administrator and clinician at Johns Hopkins Hospital Community Psychiatry Program; an editor of the books, Disparities in Psychiatric Care and Women in Psychiatry: Personal Perspectives; and a lecturer and video producer on the mental health of diverse and underserved populations. Well known for her leadership of community collaborations, Dr. Primm is the Convener and Chair of the All Healers Mental Health Alliance, a national network of mental health professionals, health advocates and faith community leaders that facilitates culturally tailored responses to the mental health needs of people affected by disasters.