As a student activist, a longtime faculty member, and an administrator in higher education, I am particularly proud of two career accomplishments. One was fifty years ago at Earlham, a small Quaker liberal arts college, where I helped repurpose a college-owned house into a Black culture center. The second was twenty-five years ago at Indiana University, where I helped a large, public, research university construct a new Black culture center.
In both instances, these centers were more than just one more campus building. They stood for the successful culmination of multiple generations of student advocacy. Unfortunately, students had to repeatedly make their case to skeptical and unsupportive university administrators, trustees, alumni, donors, and legislators. Too many of them viewed Black culture centers as unnecessary and racially discriminatory. Interestingly, many of these same individuals supported the construction and maintenance of exclusively white, campus-based fraternity and sorority houses, with troubling histories related to matters involving race and racial discrimination.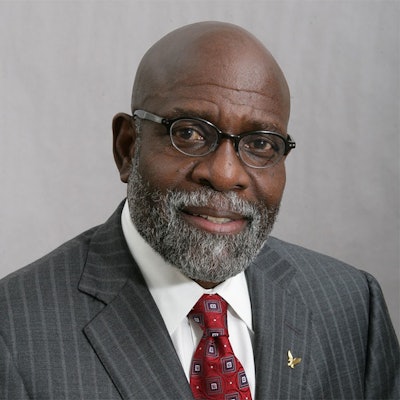 While college and university Black culture centers vary in size, campus proximity, budget, staffing, and programming levels, it is estimated that there are now well over two hundred such centers found at predominately white colleges and universities around the country. In making the case for the establishment of Black culture centers, students and their supporters articulated, in part or in whole, a four-pronged rationale.
First, culture centers serve as a "home away from home" for Black students, many of whom are the first in their family to attend college. Second, culture centers supply culturally relevant and ethnically affirming programming for members of the campus community as well as those beyond the campus boundaries. Third, culture centers serve as propagators and stewards of Black history and cultural traditions of African Americans. Fourth, Black culture centers serve as venues for students to interact across racial, ethnic, and geographical boundaries.
From November 9th to the 12th, Indiana University's Neal-Marshall Black Culture Center will host the 2023 Association for Black Culture Centers (ABCC) Conference. This year's conference theme is "A Story to Tell: Sustaining Black Culture Centers Through Activism, Arts, and the Archives." It reflects the strength and legacy of these iconic and beloved spaces that are of monumental importance to Black students.
Rest assured, there is a deeply significant story to tell. Among those telling the story, I hope will be Dr. Fred L. Hord, founder of ABCC and Professor of Africana Studies at Knox College in Galesburg, Illinois. In my eyes and those of many others, Professor Hord is a legend. He is the editor of Black Culture Centers: Politics of Survival & Identity, a must-read resource. He has given unequivocally of his time, talent, and personal resources to communicate the relevance and responsiveness of Black culture centers in meeting the needs of African American students. Equally important, Dr. Hord's tireless advocacy led to the creation of centers designed to serve the needs of the Asian, Latinx, Indigenous peoples, and members of the LGBTQI+ community. We can and must learn from each other, celebrating our differences, as well as what we share.
Given the recent U. S. Supreme Court decision prohibiting the use of race in considering who should be admitted to college, and the passage of legislation in multiple states defunding DEI offices and activities, we can anticipate that efforts to defund Black and other culture centers is on the horizon. Rather than wringing our hands and decrying actions of certain legislatures, I believe it is time for Black alumni to assume their place at the podium. We must demand that institutions respond more effectively to the interests and needs of Black students and of first-generation students.
Black culture centers can be the difference between a student leaving college or staying. They can be the vehicle for getting students the help they need in dealing with a vast array of issues, from food insecurity and housing instability, to mental wellness. They can serve as places where students can hone their public speaking skills, meet accomplished scholars and entrepreneurs—or even a life partner.
In the words of Nelson Mandela, no one is born hating another because of race, ethnicity, religion, or sexual preference: "People must learn to hate, and if they learn to hate, they can be taught to love, for love comes more naturally than its opposite." History has repeatedly shown us that "othering," dehumanizing those who are not part of the group with which we identify, can lead to catastrophe. In light of the rise of racial incidents on campuses across the country, Black culture centers are greatly needed, now more than ever.
Black culture centers are and have always been more than just brick and mortar. They are a home away from home, a community of friendship and fellowship, a safe harbor in the storm. They are a literally a lifeline, especially in these turbulent times. Let us roll up our sleeves and do our part to ensure they continue playing the vital role they do, building bridges instead of walls.
Dr. Charlie Nelms is a veteran higher education administrator and chancellor emeritus of North Carolina Central University.