When I retired from full-time university leadership a decade ago, I knew that my soul needed the intellectual stimulation, nourishment and affirmation that comes from being engaged in meaningful work, rather than simply staying busy to fill the day. Little did I know at the time that I would do some of my most impactful work as a retiree, without the stress associated with balancing budgets and navigating the turbulent waves of disruption created by the COVID-19 pandemic.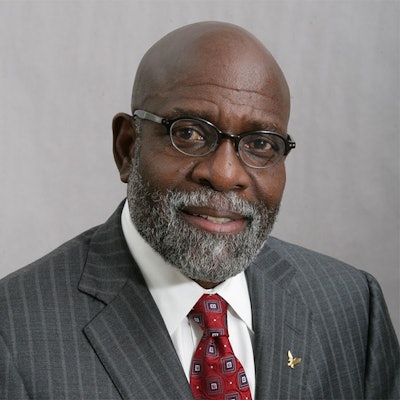 Within the past month, I have had the privilege of actively participating in two of the best national conferences of my half-century career as a faculty member and leader in higher education. Both conferences pertained exclusively to Historically Black Colleges and Universities (HBCUs), and they were designed and executed by Black leaders who embrace the critical role their institutions play in increasing social mobility for the students they serve, while having a formidable economic and cultural impact on the communities in which they are located. Overseeing one's own conference, rather than requesting time on one designed by others, opens unlimited possibilities relative to topics covered and perspectives advanced.
The first of the two conferences I characterize as the best I have ever attended took place in Charlotte, North Carolina. It was sponsored by the Higher Education Leadership Foundation (H.E.L.F.), under the leadership of Dr. Herman Felton, president of Wiley College, and supported by a group of passionate and enterprising HBCU leaders who understand the importance of innovation and collaboration to ensuring the sustainability of all HBCUs. The second conference, held in Atlanta, sponsored by the United Negro College Fund (UNCF), focused on HBCU transformation. The UNCF is led by Dr. Michael Lomax, who has been at the helm since 2004.
The factors which led me to characterize these two conferences as the best I have ever attended include the following:
· We, Black people, determined and controlled the agenda!
· The assets of HBCUs, and not their deficits, served as the guiding principle for both conferences. There was no "woe be unto us" attitude. Instead, there was a refreshing and prevailing view that HBCUs play a critical contemporary role in equalizing opportunities for Blacks and historically disenfranchised people.
· All speakers, panelists, and session facilitators brought their "A game" to conference deliberations. Their passion was undergirded by their expertise.
· Most participants were members of a team rather than solo actors.
· There was a willingness to engage in deliberate and authentic dialogue, even when it entailed admitting and confronting the fallibility of HBCUs.
· There was a recognition that the future of HBCUs will be determined by their contemporary relevance, responsiveness, excellence, and competitiveness, and not their historic accomplishments only.
· The active leadership role played by young Black professionals was refreshing and a recognition that the baton has been successfully passed to a new generation of leaders.
· There was a recognition that collaboration, not competition, is the prerequisite for HBCU sustainability. We are stronger together!
· Candor, rather than posturing, served as the central focus of all conference conversations, discussions and deliberations relative to the future of HBCUs.
Among my favorite African proverbs is this one: "If you want to go fast, go alone. If you want to go far, go together." On Sunday, June 12, 2022, The New York Times published a front-page article, just below the fold, on the migration of Black students to HBCUs. In the words of Vice President Kamala Harris, one of countless proud HBCU graduates, "Howard taught me that while you will often find that you're the only one in the room who looks like you, or who has had the experiences you've had, you must remember: you are never alone."
Unfortunately, neither the Times nor any other national mainstream media were present at either of the two HBCU meetings referenced in this column. Thanks to Diverse Issues In Higher Education, media sponsors of both conferences, the Black community is better informed of the extraordinary role that HBCUs continue to play in educating and empowering the Black community to compete in all aspects of American life. A generous and authentic thank-you to H.E.L.F. and the UNCF for nurturing the soul of this lifetime HBCU advocate and philanthropist. Together, we are stronger, and we will go far!