In the summer of 2020, cities, corporations, higher ed institutions and hordes of individuals around the globe declared "Black lives matter" in public statements and on protest signs and streets and sidewalks across the country. The murder of George Floyd sparked a global movement for social justice that saw a growing number of cities vote to defund police forces and reallocate their budgets to fund increased mental health and other social services. In 145 cities across 27 states, racism has been called a public health crisis and several European countries have agreed to return artifacts and control of natural resources to their former colonies. As people around the globe have begun to understand the impact of racism on the world and its systems, they have also started to work to dismantle it.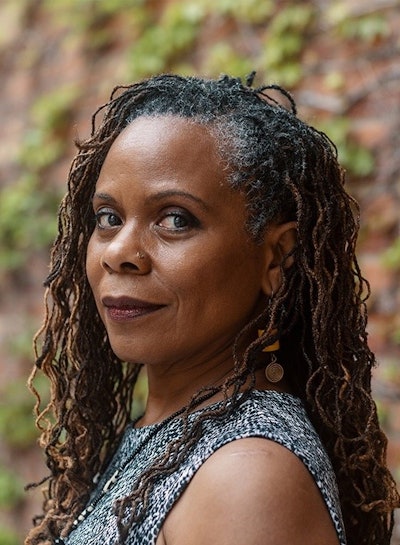 But there has been a simultaneous effort to prevent people from talking about it. Notably, there is an effort by conservatives in 36 states to block any discussions of race and racism under broad attacks on the idea of critical race theory. And scholars say that while social justice and critical race theory are not synonymous, they are important components in the fight for equity — along with antiracism.
Yvette Pappoe, a visiting assistant professor of law at the University of Maryland Francis King Carey School of Law, says the media, politicians and general public seem to conflate the terms as the same.
"Anti-racism is a movement and common sense — you should be antiracist," she says, noting that one "can be antiracist without engaging in the theory of critical race theory." And, as Pappoe points out, "not all social justice movements are race-based."
Critical race theory, by comparison, "is not interested in individuals and their role in racism;" instead, it interrogates the systems that uphold racism and perpetuate inequities, Pappoe says.
"If we were to try to distill out one main goal of critical race theory, it is to make apparent the ways that racism is operating in our current span of time, because so much of the way that it operates now is difficult to perceive," says Dr. Chandra Ford, a professor in the Department of Community Health Sciences and founding director of the Center for the Study of Racism, Social Justice & Health at the University of California, Los Angeles.
But as the world tries to figure out where to start to make amends for the global effects of racism, critical race theory is an important tool to help people understand just how deep those effects run. For example, says Ford, racism has been cloaked as a series of other compounding indicators — policymakers in government and at colleges and universities have switched their focuses to socioeconomic status, or have taken to trying to solve a "diversity" problem to avoid addressing anti-Blackness directly.
"It's not a coincidence that Black people are disproportionately burdened" by poverty and environments where there are greater environmental injustices, says Ford. Ford adds that a lack of understanding of the impacts of redlining and housing segregation could lead to unfairly blaming individuals for their circumstances, rather than understanding the ways that society created the conditions Black people in the U.S. and around the globe disproportionately face.
"If we're going to truly address social justice, we have to be able to understand how racism is a part of that," Ford says.
Dr. Traci Dennis, a lecturer in the School of Education at American University, likens it to going to the doctor and being asked about medical history so the doctor can properly treat a patient. "When you don't have an understanding of the historical context which current outcomes are based upon, if you don't know the history and the background that transpired, when you interpret data or you analyze data," there will be important information needed to draw the appropriate conclusions.
Overcoming research biases
Ford says that for too long, scholars of race have been discouraged from even using the term racism or explicitly discussing race in their research.
"We have actually been advised by our reviewers to not use that term — either it's not racism, or it's inflammatory or inappropriate," Ford says. "Just getting to the point of being able to name racism is a first step, because we can't even study it well if we're not able to use words to get to how it's important." But "words matter for research."
Now, naming racism is becoming increasingly popular — and there's a great deal of money available for those doing work to better understand racism and its impacts. But Ford says the National Institutes of Health (NIH) — which is offering funding to study racism's impacts on public health — and other funders need to take a look at their own structures and the way they perpetuate inequities, even as they look to solve them. A critical race theory lens could help.
"Unless the NIH is willing to address the inequities in who gets funded in general, then throwing a lot of money at racism work is not going to address the issue of racism within [the academy], because the people [who receive the research grants] are not going to likely be the people in the marginalized communities who are raising the questions," Ford says. "We might miss the actual power imbalances that are underlying these racial inequities in grants."
For the people in and from those marginalized communities, social justice work "is more than just a nice way of looking at things," Ford says.
"For us, it's a struggle … towards a just way of living," she says. "There are real consequences for human bodies."
A tool for reconciliation
Pappoe says she is "surprised but not shocked" to see critical race theory being used as a tool for division, rather than reconciliation, in the current landscape.
Pappoe adds that witnessing "how critical race theory has been sort of watered down to some divisive tool is disappointing," but she believes there is a new opportunity to use the lens of critical race theory "to create the America that we say that we want."
"We're not necessarily out here making America look bad. America looks bad by itself. We're trying to put on the glasses to say … this is what we can do about it," she continues.
Dennis says that even though most school children are not taught critical race theory, they should be.
"Just like you want your children to know metaphors and similes and figurative language and pythagorean theorems, your children have to know the history of race and racism in this country," she says. "You're trying to hide the truth from them that will enable them to think critically and solve the problem that is racism, which is a huge problem."
Dennis says that understanding racism from a critical race theory lens also helps students — and the adults responsible for educating them — realize that disparities are not the result of individual failures, but systemic ones. For example, when one looks at disparities in reading scores for Black students versus their White counterparts, there is often an assumption that Black families don't care about education. In reality, formerly enslaved people risked their lives to learn to read and hold literary circles, and the belief in education as the path to liberation has never wavered for most Black people.
"When you know the history then it changes the narratives in terms of our school system," says Dennis. Thus, the understanding comes, according to Dennis, that the reason Johnny can't read is "not that Johnny and his family aren't motivated," but that the system failed Johnny.
"If children don't understand the history, they're never going to be able to challenge the status quo, and they're always going to think outcomes are" based on effort, she continues. "We're never going to have true equality or social justice, which is freedom from oppression, if we don't understand the history, because we're not attacking the problem at the root."
This article originally appeared in the April 14, 2022 edition of Diverse.