Bard College has received a $399,000 from the Mellon Foundation to support a three-year research project on voting rights. Bard will work together with North Carolina Agricultural and Technical State University (NC A&T), Tuskegee University, Prairie View A&M University (PVAMU), and The Andrew Goodman Foundation for this project.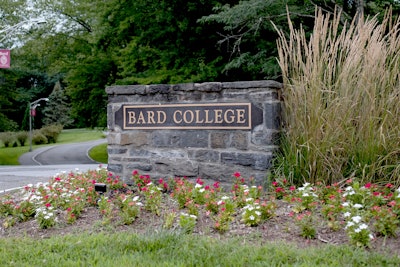 The applied learning research curricular project will examine the 26th Amendment, the history of voting and disenfranchisement in the U.S., and the role of college communities in fighting for voting rights. The goal of the project is to create research and teaching materials: case studies, recorded lectures, and oral histories.
Bard has, for the last quarter century, participated in four successful lawsuits grounded in the 26th Amendment. Tuskegee was involved in a boycott in response to the decision by the Town of Tuskegee to gerrymander town lines to exclude Black residents. NC A&T was the home of the Greensboro Four, and PVAMU was involved in the only 26th Amendment case that went before the U.S. Supreme Court, Symm v. United States.
"We are thrilled that the Mellon Foundation is supporting this project, which unites four universities and a non-profit that have been centrally involved in defending the rights of students to vote and the fight against race-based disenfranchisement," said Dr. Jonathan Becker, Bard professor of political studies, vice president for academic affairs, and project principal investigator. "Young people are the country's future and defending their voting rights is essential to a healthy democracy."