Dartmouth College has launched the Institute for Black Intellectual and Cultural Life (IBICL), a research center focused on the study of the Black diaspora. The institute is part of "Toward Equity," a three-year strategic plan to improve Dartmouth's diversity, equity, and inclusion efforts.
Dr. Shontay Delalue, senior vice president and senior diversity officer at Dartmouth, said that centering on the Black community is meant to uplift individuals from that community, create a hub of creativity, and work against the hundreds of years of systemic policies that have harmed the Black community.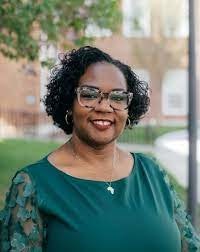 "The Institute for Black Intellectual and Cultural Life at Dartmouth College is not designed to exclude," said Delalue. "It's actually designed to educate and include the voice, [the] incredibly important voice, of the Black community. To ensure that history is never forgotten so that we can create a thriving future for everyone who should learn about the Black community and their contributions."
In the wake of the murder of George Floyd, Delalue said that Dartmouth had an introspective look at its role in ensuring the uplifting of the Black community.
Dr. Kimberly Juanita Brown, IBICL's inaugural director, said that numerous stakeholders were involved in the creation of the institute, from alums and faculty to staff members and the administration. She describes it as the 'little engine that will,' and the result of that work is something she is proud of.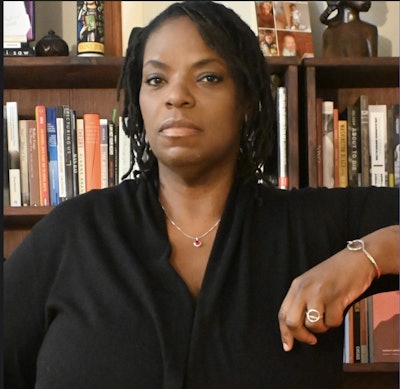 "The Institute symbolizes a commitment between the college and the Black alumni, faculty, students, and staff that make Dartmouth what it is," said Brown. "IBICL will prioritize the scholarly, activist and cultural worlds of the African diaspora, and in doing so will be a change maker for the future of Black studies."
The institute is being launched with initial funding of $2.3 million that includes $1 million raised from alums, families, and friends through the Call to Lead campaign. The Office of the Provost at Dartmouth has given $1.3 million and will also provide a further $400,000 to match funds raised during the institute's initial period of operation.
"The institute will provide an important interdisciplinary foundation for the entire community on race and Black culture that will be a model for the Ivy League," said Dr. David Kotz, Dartmouth's provost, in a press release. Kotz added that one of the institute's goals is to help Dartmouth recruit and retain Black faculty, staff, and students.
Culture and research are at the center of the institute. The institute's research pillars include slavery and the law; performing arts; geography and climate change; Black visual culture; and Black public health.
Delalue said it is essential to educate the whole community on the history and accomplishments of Black people, and help create an environment where Black culture and scholarship on the Black diaspora thrives. Along with research, Delalue said she also looks forward to developing opportunities to center Black joy, whether through dance, music, or other cultural expressions.
Given the discrimination faced by many in Black community, Delalue said that she believes in "pushing against that type of discrimination with joy. … And so, I see a whole series of workshops that allow us to experience Black joy."
Veronica Fernandez-Alvarado can be reached at Veronica@DiverseEducation.com