The University of Louisville and Simmons College of Kentucky are partnering on a project to investigate the relationship between the characteristics of a neighborhood and the health of its residents.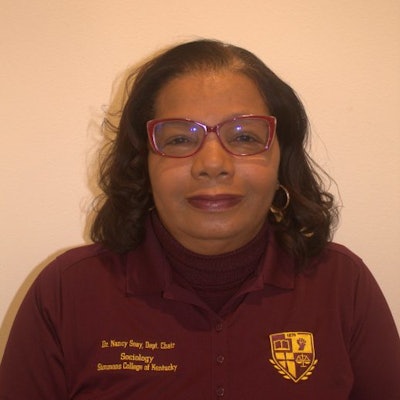 The effort entails an 18-month study – funded by a $500,000 grant from the Robert Wood Johnson Foundation – to identify features neighborhoods should have to promote resident health. It involves surveying residents of two Louisville neighborhoods, reviewing existing data on environmental factors that affect health, and considering legal aspects of neighborhood development.
The work will be led by researchers from Simmons and UofL, urban studies expert Dr. Michael Emerson from Rice University, and legal scholar Shavonnie Carthens from the University of Kentucky.
The end goal is to determine what makes a "universal basic neighborhood" (UBN), a neighborhood that has all the necessary community assets that help residents thrive.
"We live in one of the wealthiest countries in the world and we still have places where living conditions contribute to diseases that are entirely preventable," said Dr. Ted Smith, director of the UofL Center for Healthy Air, Water, and Soil. "This work is about diagnosing and treating places so that the health benefits are shared by many."
Louisville morbidity and mortality rates vastly differ for those living in its various neighborhoods, according to a 2017 Health Equity Report from the Louisville Metro Department of Public Health and Wellness. In the city's predominantly Black communities, life expectancy is as much as 12.6 years less than in the most affluent, predominantly white communities.
"Neighborhoods, no matter where they are, are not inherently bad or good. They're just neighborhoods." said Dr. Nancy Seay, chair of Simmons's sociology department. "However, one thing that makes neighborhoods different from each other is access to health-supportive resources. We know that every neighborhood has a rich fabric of local resources that residents access, and we want to uncover these and promote their utilization.
"Everyone, no matter where they live, wants and deserves to enjoy good health and a long life. This project can be a game changer for the way we think about designing and supporting neighborhoods and their residents."