Student parents must work an average of 52 hours a week, on top of their full-time classes, in order to pay for both school and childcare.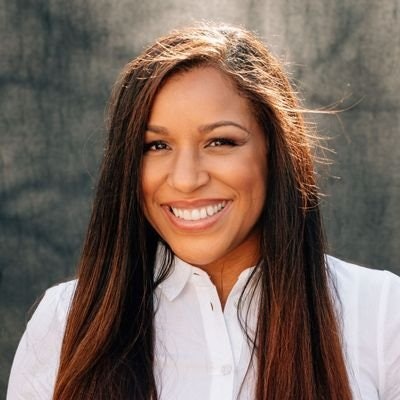 That's the finding from a new report by The Education Trust, a nonprofit organization working to close equity gaps in educational opportunities, and Generation Hope, a nonprofit advocacy group working to help student parents succeed and achieve economic mobility.
There are nearly five million student parents currently attending a postsecondary institution, making up 20% of all students. Student parents are more likely to belong to marginalized groups and live at or near the poverty line. The cost of college is rising, as is the cost of living and childcare thanks to the pandemic and inflation.
The report, For Student Parents, the Biggest Hurdles to a Higher Education are Cost and Finding Child Care, gathers data on the affordability of college for student parents and makes recommendations at federal, state, and institutional levels. Suggestions include doubling the Pell Grant, raising minimum wage, including childcare costs in financial aid packages, collecting data on parenting students, and offering high-quality, low-cost childcare on or near campus. The report also urges institutions to be more supportive of the complicated schedules student parents have, offering them first-choice at registration.
"Higher education wasn't designed for parenting students," said Nicole Lynn Lewis, founder and CEO of Generation Hope. "Looking at how many hours a week student parents have to work to cover all the costs of going to school—52 hours a week to work—how much time does that leave for them to devote to studies? It's hard to argue that a 52-hour work week is acceptable for someone to do well in their courses."
To arrive at this average number of working hours, Ed Trust and Generation Hope examined the net price for attending a public, four-year institution as a low-income student parent in all 50 states and Washington D.C., including transportation, housing, textbooks, and scholarships or grants given. Then, they added minimum wage income earned from working a job for 10 hours a week, Ed Trust's recommended working schedule. The expected cost of childcare in each state was then subtracted from the total, leaving what the report calls "the student parent affordability gap."
"The biggest take-away is that there's no state where a student can work 10 hours at minimum wage and pay both tuition and childcare," said Jinann Bitar, director of higher education research and data analytics at Ed Trust. "Net price alone isn't a good indicator of affordability. It's hard for student parents to know what their costs are going to be."
The biggest mitigating factor, Bitar said, was minimum wage.
Florida, Arizona, Michigan, and Washington state had the smallest gaps in affordability. Washington's public four-years have an average net price of $6,191, and childcare costs between $13,000 and $15,000, depending on the location and type of childcare. Washington's minimum wage is $13.50, which means student parents can close the affordability gap by working 30 to 33 hours a week, the lowest hours in the report.
Pennsylvania and Georgia had the highest number of working hours needed to afford school and childcare, 81 and 90 hours respectively. As of 2021, Pennsylvania's minimum wage was $7.25, while Georgia's fell below the federal minimum at $5.15 per hour.
The report urges immediate action to help struggling student parents. While adjusting federal and state policy will take time, institutions can act sooner. Lewis recommended two actionable steps: gather data on student parents from admission through graduation, and use the lessons learned during COVID-19 to think creatively about removing barriers.
"We often call this population an invisible population, because most colleges and universities aren't tracking the parenting status of students, don't know their needs or experiences or even if they are completing," said Lewis. "Make sure that student parents have priority registration when they go to register for classes. [Student parents] have hard stops in their day to pick up their kids. We've seen student parents have to delay their whole graduation, because they couldn't register for a class they needed to graduate. That policy can absolutely be altered to remove barriers that are significant for student parents."
For Brittani Williams, higher education senior policy analyst at Ed Trust, working on this report was personal. She was once a student parent herself, struggling to make ends meet, study, play with her child, and make time for herself.
"It was absolutely difficult," said Williams, recalling leaving work to pick up her son from childcare, then dropping him off with her husband while she rushed off to take her night classes.
"There was just a determination there. I wanted to finish my degree. I knew that getting my degree meant economic mobility for my family. So, my only options were to continue at my four-year public institution and work full time," said Williams. "I just made it work. It seems radical and wild, thinking back to those days, and how difficult it was."
Liann Herder can be reached at lherder@diverseeducation.com.