Graduate student workers at Clark University (CU) in Massachusetts, went on strike Monday, after negotiations with the school failed to lead to a contract agreement, MassLive reported.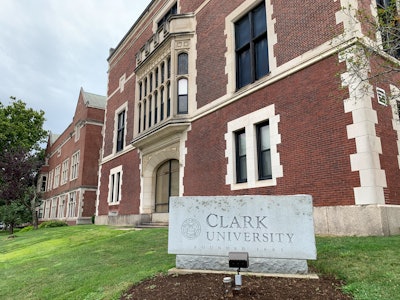 Clark University Graduate Workers United (CUGWU) members voted last month to authorize a strike but did not initiate one until now.
More than 50 graduate student workers and supporters – along with people from labor union Teamsters 170 and Worcester Democratic Socialists of America – formed a picket line at CU's main entrance Monday morning. The workers said that they plan to strike indefinitely and will have representatives present at all times, until an agreement is reached.
"This decision comes out of the failure of the bargaining committee of the university to make a good-faith, economic counter-offer to what we proposed back in April," said Rich Kruger, member of the CUGWU Organizing Committee. "We did our research. We calculated what it would cost to live and meet our basic needs living in Worcester. We used that as the basis for our negotiations, and the university has refused to negotiate in good faith."
Shannon George, principal executive officer of Teamsters 170, said CU wanted to use stall tactics against the student workers.
"The goal of these negotiations is to reach a mutually acceptable and realistic contract," a CU statement said. "Instead, the union's representatives have approached the deliberations as a series of demands which are not contributing to a constructive resolution. The give and take inherent to resolving differing perspectives within finite resources requires that parties engage with one another."
According to CU, the contract's economic package has been the sticking point in negotiations. CU proposed a 100% health insurance subsidy to doctoral students in the union, but the two groups have been unable to agree on a stipend.