Bowie State University will receive $500,000 from The Blackstone Charitable Foundation to expand access to the student entrepreneurial skill-building program, Blackstone LaunchPad, to underrepresented groups.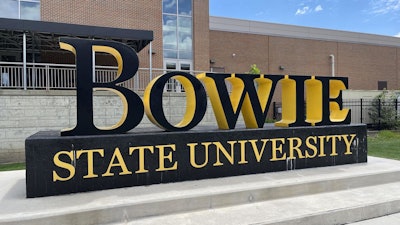 The money is part of Blackstone's $2 million commitment to four historically Black colleges and universities (HBCUs). The program will give students at Bowie State, Morgan State University, North Carolina A&T University, and North Carolina Central University resources and opportunities to support entrepreneurial pursuits.
"This is a fantastic opportunity for students at Bowie State," said Johnetta Hardy, executive director of Bowie State's Entrepreneurship Innovation Center. "Blackstone LaunchPad's campus-based entrepreneurship program, designed to introduce entrepreneurship as a viable career path, perfectly aligns with Bowie State University's institution-wide commitment to help students develop an entrepreneurial mindset no matter what academic program they pursue. Our new Entrepreneurship Living Learning Community already creates a real-world innovation hub that provides resources for aspiring entrepreneurs and encourages creative collaboration and entrepreneurial thinking. "
LaunchPad is open to all students regardless of course of study.