Cornell University has suspended fraternity parties and social events after campus police alerts about an alleged sexual assault and alleged incidents of drug-laced drinks, CNN reported.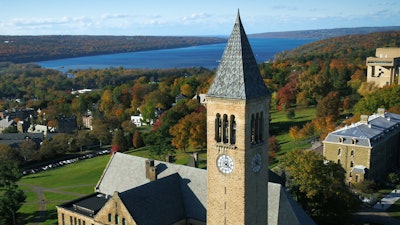 The incidents reportedly occurred at off-campus residences affiliated with registered fraternities, according to Cornell in a Nov. 7 letter to students.
The school's interfraternity council suspended social events after an emergency meeting with staff, wrote Cornell President Dr. Martha E. Pollack and Dr. Ryan Lombardi, vice president of student and campus life.
"No IFC-affiliated social events will resume until student leaders and Cornell staff are confident activities can take place responsibly and safely," Pollack and Lombardi wrote.
Campus police issued a crime alert on Nov. 4 about at least four alleged incidents of drug-laced drinks Sep. 24-Nov. 3 and again on Nov. 6 after someone reported to campus police that they were sexually assaulted between 2:30 a.m. and 4:30 a.m. at an off-campus event.