The University of Texas at Austin (UT Austin) has received a $2.5 million gift to bolster its global resources and coursework.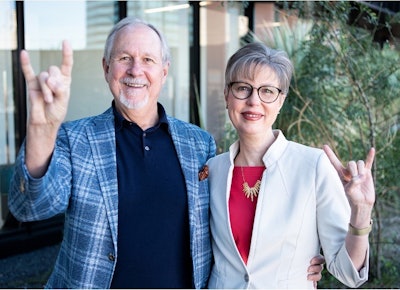 The money – from Austin resident Raymond Brimble, founder and CEO of the Lynxs Holdings LP, and his wife, Karen – was given to the McCombs School Center for Global Business.
The gift will fund the Brimble Global Impact Initiative. The initiative seeks to create new and updated international business course offerings; scholarships for study abroad and other experiences; enhanced advising services; and broader outreach to alumni who can be speakers, mentors, and potential employers.
Raymond Brimble, a UT graduate himself, is emeritus chair of the advisory board of the McCombs School Center.
"Texas is a global player, and its future professionals need to be ready," Brimble said. "It's our dream that we can support new and enriched programs that will make an international business education available to more students. Rapid global change calls for the leadership that a UT education provides."