Students and an advocacy group are suing Yale University, alleging systemic discrimination against students with mental health disabilities, CNN reported.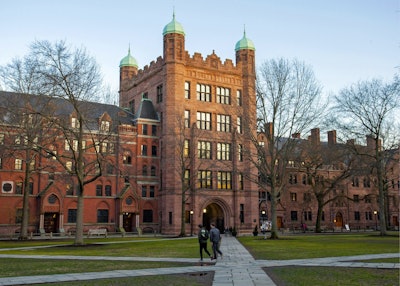 The lawsuit – filed Wednesday in Connecticut federal court – claims that the school discriminated against students with mental health disabilities and forced students to withdraw after exhibiting severe mental health disability symptoms.
Yale pressures students to take "voluntary" leaves of absence after significant symptoms from a mental health disability and suggest they would face an 'involuntary' withdrawal" otherwise, the suit alleges. Then, students who withdraw are barred from visiting campus and campus activities without prior permission, including in-person summer classes open to non-students.
Withdrawing students are also required to move out of campus housing in 48 hours. And those leaving for disability-related reasons often end up forfeiting chunks of their tuition and room and board payments and lose student health insurance, the suit states.
"I think that Yale tends to wash its hands of cases of mental illness that are too severe because they don't want to be associated with that student. They want the student to deal with their issues anywhere except Yale's campus," said Rishi Mirchandani, Yale alum and plaintiff in the suit. "And in some instances, taking time off is a healthy decision. In other cases, it separates students from their primary support group."
Monica Porter, attorney with Bazelon Center for Mental Health Law, said that Yale's campus mental health issues were "a particularly egregious example." A student named in the lawsuit described being called a "liability" by Yale officials after mental health episodes.
The school has been reviewing withdrawal polices since September, Yale President Dr. Peter Salovey said in a November statement.
"When we make decisions and set policies, our primary focus is on students' safety and health, especially when they are most vulnerable," spokesperson Karen Peart said. "We believe in creating and sustaining strong and sensible support structures for our students, and in many cases, the safest plan includes the student's parents and family.
"We have taken steps in recent years to simplify the return to Yale for students on medical withdrawals and to provide additional support for students. We are also working to increase resources to help students. The university is confident that our policies comply with all applicable laws and regulations. Nonetheless, we have been working on policy changes that are responsive to students' emotional and financial wellbeing."