Howard University is partnering with Kaplan to give free test prep for graduate-level admissions exams and professional licensing exams.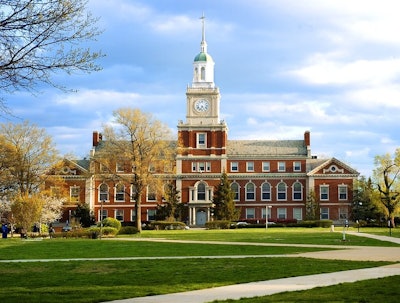 This test prep includes for tests such as the GRE®, GMAT®, LSAT®, and MCAT®, the bar exam, USMLE®, INBDE®, and NCLEX-RN®. And all Howard students interested in taking the exams to be a CPA or CFA can also prepare with Kaplan for free.
"Part of our mission at Howard University is ensuring that education is accessible to students, regardless of their economic status," said Dr. Anthony K. Wutoh, Howard provost and chief academic officer. "Bringing Kaplan's All Access initiative to Howard University will relieve the financial barrier many students are faced with when it comes to the critical step of preparing for graduate admissions tests and licensing exams. With immediate access to free test prep through this initiative, Howard students will be empowered to take the next step in their education, encouraging even more students to pursue their career goals and have a positive impact in their chosen profession."
Howard is one of Kaplan's first historically Black college and university (HBCU) partners for its 'All Access' initiative.
"There are few schools that believe and invest in the future and promise of their students more than Howard University, and we're incredibly excited to partner with them to help their students reach their full potential. Providing all of their students with free test prep for so many of these important exams is a real game changer in their educational and professional journeys," said James Polulach, director of institutional partnerships at Kaplan. "Many students see admissions and licensing exams as a barrier, instead of an opportunity, whether because of the price of preparation or because of how difficult the exam is. With All Access, Kaplan is eliminating these challenges, providing best-in-class instruction with zero out-of-pocket expenses for them. We'll be announcing additional partnerships in this area soon, as more colleges and universities recognize the value of All Access."