University of California (UC) graduate workers agreed to end their strike just before Christmas, coming to terms on deals that raise pay, provide improved benefits for transportation, leave, and health care, and offer protection against bullying and abuse. The stoppage, which lasted 40 days and involved roughly 48,000 workers over 10 campuses and the Lawrence Berkeley National Laboratory, was the largest academic strike ever, covering facilities that receive over 8% of all U.S. higher education research funds. But although the strike is over, its influence may be just beginning.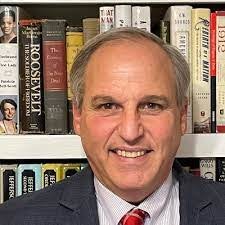 UC's strike is part of a wave of campus organizing that goes back a decade, according to William A. Herbert, executive director of the National Center for the Study of Collective Bargaining in Higher Education and the Professions at Hunter College. Since 2012, he said, there has been a 50% increase in the number of graduate workers who have representation. In just the past year, graduate workers representing 30,000 of their fellows filed with the National Labor Relations Board for a union election, at institutions such as Northwestern, the University of Chicago, and MIT. Since 2022, there have been at least 10 graduate assistant strikes, by Herbert's tally, at schools such as Columbia, Harvard, and Indiana University.
"We've seen both inside and outside of higher education, poorly paid and poorly treated workers unionizing," said Dr. Timothy Cain, an associate professor at the Louise McBee Institute of Higher Education at the University of Georgia. "Conditions of work for many in higher education are not great. So much of the academic labor is being done by people on short term contracts, in vulnerable positions."
The COVID-19 pandemic made these conditions more apparent.
"There were tremendous stresses on the frontline people who were doing the difficult work of re-doing classes," said Cain. "Loss of positions at a number of institutions happened, so the vulnerability of workers was emphasized. That has, I think, generated more activism and enthusiasm for organizing."
Another factor was changes in the make-up of the National Labor Relations Board (NLRB), which granted graduate workers at private schools the right to unionize in 2010. According to Cain, graduate unionization efforts stalled during the Trump administration because organizers were afraid of a ruling that would remove unions from private colleges. But under the Biden administration, organizing ramped up again.
Experts agreed that the strike at UC will help propel labor activity on other campuses.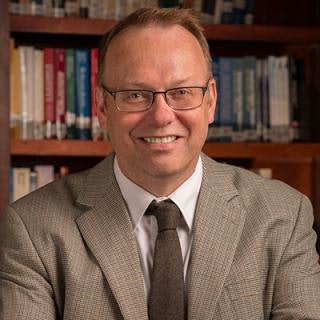 "Because of the size of the UC strike and the power and prestige of the UC brand, a lot of people are paying attention," said Cain. "That attention is emboldening other workers. When the University of Michigan graduate employee organization had their rally, they were specifically looking to UC for inspiration and to tie themselves to this larger movement."
Herbert thought that the structure of UC's strike, in which four bargaining units all stopped working at the same time, was likely to be imitated. This would increase the number of people who are on strike simultaneously, potentially strengthening the union's power.
The wave of strikes has also appeared to influence deals at schools without unions. After Columbia University agreed to pay Ph.D students almost $40,000 after a 10-week strike, Princeton announced that its doctoral candidates would receive roughly $40,000 as well. Then, the University of Pennsylvania made a similar announcement.
"These institutions are in competition with each other," said Cain.
Although graduate workers have seen benefits from striking, since minoritized students are often subject to barriers that prevent them from attending graduate school, the strikes do not benefit everyone equally, according to Dr. Charles H.F. Davis III, an assistant professor in the Center for the Study of Higher and Postsecondary Education at the University of Michigan.
"Wins that come out of these strikes still have a disparate impact," he said.
The strikes do not address the deeper, structural problems that impact minoritized students, argued Davis. And he pointed out that although the new contracts have financial benefits for graduate workers, the salary increases are relatively small, especially for minoritized students who may have extra financial burdens.
"It's certainly going to be insufficient for what the actual needs are just to live one's everyday life and not have to have additional jobs," he said.
There are also potential impediments to the graduate labor movement ahead. Some state legislatures, which control the right to unionize for public colleges, have become increasingly unfriendly to unions. It's possible that the impacts of large-scale strikes like UC's could spark a political backlash. Another problem would be if a conservative took over the White House in 2024. That president's appointees to the NLRB could take away the right for private school graduate workers to collectively bargain.
"That is a real fear for advocates of graduate student labor," said Cain.
However, Cain thought that those possibilities were unlikely to disrupt the wave of organizing anytime soon.
"At places where striking and organizing are possible, I think we're going to see a continued upsurge," he said.
Jon Edelman can be reached at JEdelman@DiverseEducation.com.