Benedict College has received $2,893,457 from the National Telecommunications and Information Administration for a pilot program to expand Internet access.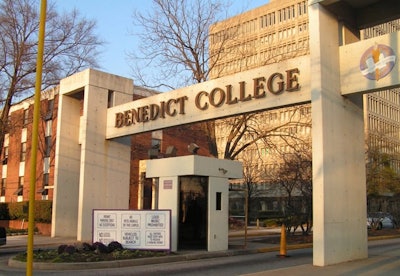 "Connecting Minority Communities and Innovations Initiative" – implementation will span over two years – will involve improving campus broadband infrastructure, establishing a community learning center, and creating a laptop loan program, said Dr. Leon Geter, director of the Center for Cybersecurity, chair of the criminal justice, arts, and social sciences department, and lead principal investigator for the grant.
The digital divide has real repercussions on peoples' lives. Statistics show that those living below or at the poverty level in South Carolina (324,623 people) technologically lag behind other socioeconomic groups, with 40% having no internet access. Richland County, where Benedict College is, has 31.2% not connected.
"The coronavirus exacerbated digital inequities and revealed significant challenges in the African American community in particular, said Dr. Roslyn Clark Artis, president and CEO of Benedict. "In 2020, we saw firsthand how the lack of broadband access affected our students, faculty, staff, and community. Our goal is to narrow the digital divide for low-income students at Benedict College and those adults and students surrounding the campus."
Internet access is crucial for access to work, education, healthcare, and justice, said Assistant Secretary of Commerce for Communications and Information Alan Davidson. This program – it is part of the Biden-Harris Administration's Internet for All initiative – aims to equip people with the ability to benefit from the digital economy, he said.