A Florida judge has allowed a class-action lawsuit to proceed with accusations the state discriminates against a historically Black university while prioritizing its largest public university, a predominantly white, NBC News reported.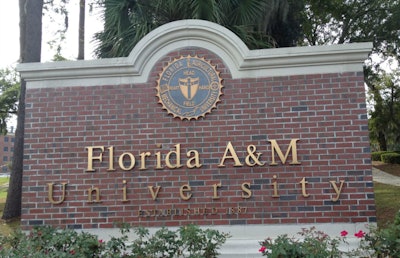 Judge Robert L. Hinkle of the Northern District of Florida dismissed the state's request to dismiss the lawsuit but asked that the suit be revised and amended for clarity.
Six Florida A&M (FAMU) students – they filed the suit in September – are claiming that the University of Florida (UF) receives a larger state appropriation per student than FAMU, a discrepancy totaling approximately $1.3 billion over 33 years, according to the complaint.
"There's the failure to fund the school in proportion to traditionally white students and allow FAMU to essentially establish its own identity," civil rights attorney Josh Dubin, who is representing the plaintiffs, said in an interview.
The suit names the state of Florida; the State University System's board of governors and Chancellor Ray Rodrigues; the State Board of Education and Commissioner Manny Diaz Jr.; and Gov. Ron DeSantis.
In 2020, FAMU received $2,600 less per student than the UF and relies more on state funding than its white counterpart, according to Forbes. The school's football players have to deal with poor practice equipment and overwhelmed staff, according to The New York Times.
"Our school has always made a little go a long way, but we shouldn't have to," said plaintiff Britney Denton, a first-year FAMU doctoral student. "There are bright and determined people here who deserve the same level of support and quality of resources as FSU next door or any other state school in Florida."
The plaintiffs are seeking injunctive relief under laws, including Title VI of the 1964 Civil Rights Act, which prohibits racial discrimination in federally funded programs.
"We're talking about segregating African American students from white students," Dubin said. "This obviously has racism at its core."