More than 20 inmates from the Utah Department of Corrections recently graduated from Salt Lake Community College (SLCC). They were commended with SLCC's first graduation ceremony ever for the department of corrections, Fox 13 reported.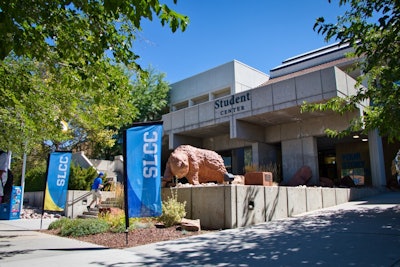 The students – 23 received a certificate of completion or associate's degree – took classes through SLCC's Prison Education Program – which was founded in 2017 and offers job placement after their sentences end.
"We were able to honor the accomplishments of 23 individuals who chose to pursue higher education while earning associates degrees or academic certificates that will help them not only with jobs and opportunities in their future but transform the way that they see themselves as individuals," said Dr. David Bokovoy, program leader. "It transforms their families and our community as a whole to be able to engage in these pursuits in the face of such challenges, living a life of incarceration."
Ferosa Bluff, one of the students who received her associate's degree in general science, is now pursuing a bachelor's degree in exercise science.
"Most of our assignments were handwritten," Bluff said. "We have no use of internet access. So with all those challenges and difficulties that we faced, I think today is even more special because we persevered."
Studies show that 65% of those who earn a degree while incarcerated will never return to prison, Bokovoy said.
"It helps them to think critically and to keep a job, they learn to interact positively in a social environment such as a class, talking about subjects such as political science with people who disagree and see the world differently, but to do so critically," Bokovoy added.