The state of Michigan is expanding a program that provides a tuition-free community scholarship to adults ages 21-24 who have not yet earned college degrees, FOX 2 reported.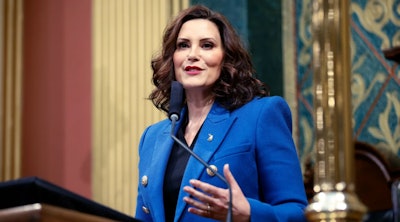 The program – it was created in 2021 and was previously limited to adults 25 and up – has had more than 132,000 Michigan residents in total apply.
"By temporarily lowering the age for Michigan Reconnect from 25 to 21, we're opening doors of opportunity for up to 350,000 more Michiganders earn a tuition-free associates degree or skills certificate," said Michigan Gov. Gretchen Whitmer. "This expansion will help us reach our Sixty by 30 goal—to have 60% of adults earn a postsecondary education or training by 2030—and build on our economic momentum. With low unemployment, growing advanced manufacturing industries, and strong small business growth, we need to expand Reconnect to bolster our pipeline for talented workers. Together, we can help more young Michiganders 'make it' in Michigan and build a brighter, more prosperous future for families and businesses."
To be eligible, students must apply for the Michigan Reconnect Scholarship by Nov. 15, 2024; apply to a Michigan community or tribal college; file a Free Application for Federal Student Aid (FAFSA); and enroll in a program of study and begin coursework no later than Fall 2024.