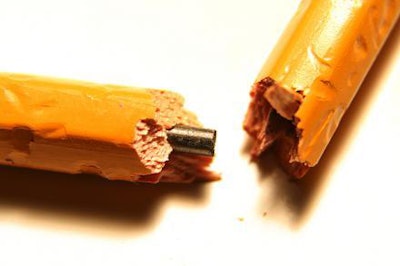 Unless Congress and President Obama can reach a compromise today, most government programs will be reduced by 5 percent on Friday. With hours left before the cuts kick in – and no hint of a deal – colleges and universities are bracing for hits to research and development, student financial aid, and workforce training programs.
The reduction, or sequester, is a $1.2 trillion package of cuts to discretionary and military programs. The legislation authorizing the cuts was passed two years ago, and was designed to force Congress to reduce the national debt by presenting an onerous alternative. Instead, Congress and the president: Republicans are pushing program cuts, while president Obama wants tax hikes to be part of the strategy.
MAP: SEQUESTRATION – A STATE-BY-STATE BREAKDOWN
View
What will the sequester mean for financial aid?
in a larger map
The nation's largest financial program, the Pell Grant, is exempt from sequestration. But other programs, such as work study and the Federal Supplemental Educational Opportunity Grant — which provides aid to students with exceptional financial need — are not.  The sequester could cut about $148 million for federal student aid starting in the 2013-2014 academic year.
According to a state-by-state breakdown from the White House, the top 10 states affected by student financial aid cuts would be:
California: 9,600 fewer students on financial aid
Florida: 6,250 fewer students on financial aid
Texas: 4,720 fewer students on financial aid
New York: 4,520 fewer students on financial aid
Ohio: 3,320 fewer students on financial aid
Illinois: 3,280 fewer students on financial aid
Pennsylvania: 3,160 fewer students on financial aid
Georgia and Michigan (tied): 2,490 fewer students on financial aid
Iowa: 2,370 fewer students on financial aid
Arizona: 2,310 fewer students on financial aid
The top 10 states affected by cuts to work-study would be:
New York: 4,150 fewer jobs
California: 3,690 fewer jobs
Illinois: 2,650 fewer jobs
Pennsylvania: 2,290 fewer jobs
Florida: 1,700 fewer jobs
Texas and Ohio (tied): 1,450 fewer jobs
Michigan: 1,300 fewer jobs
Iowa and Indiana (tied): 1,020 fewer jobs
Georgia and North Carolina (tied): 890 fewer jobs
Virginia: 840 fewer jobs
John Lee, of the Association of Public and Land-Grant Universities, predicts cuts to financial aid could have dire consequences for enrollment at historically Black colleges and universities, or HBCUs. He heads the association's lobbying efforts for Black public universities and Hispanic serving institutions.
"HBCUs provide access to thousands of students who are from low-income backgrounds, and about 85 percent of students at HBCUs receive some form of financial aid," he said.
Gayle Colston-Barge, a spokesperson for Central State University near Dayton, Ohio, said the school plans to increase its fundraising for scholarships.
"Being mindful that the sequestration is out there, we are already taking steps to continue to raise funds for those students who are need support," she said.
Under sequestration, about  $6.8 billion would be cut from research and development funding in the next fiscal year. The federal government funds about 60 percent of scientific research, much of which is conducted by colleges and universities, according to a paper from the American Council on Education. The council says almost all of the money comes from six agencies: The National Institutes of Health, The Department of Defense, The Department of Energy, The Department of Agriculture, the National Aeronautics and Space Administration and the National Science Foundation.
The council cautioned the "not all funding at these agencies goes to campuses, so the cuts do not equal a dollar-for-dollar loss in research support."  But the impact is uncertain because institutions don't know how the agencies' "plan to address reduced funding in terms of modifying existing grants or making new grants," the council report said.
The White House predicts the NSF would issue 1,000 fewer awards, which could affect up to 12,000 scientists and students. The NIH would be "forced to delay or halt vital scientific projects and make hundreds of fewer research awards" if the budget cuts are implemented. Because each project employs up to seven people, "several thousand personnel" could lose their jobs, the report claims.