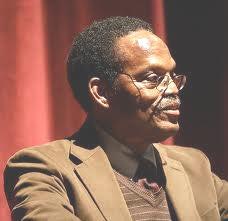 WASHINGTON — House Republicans are willing to give President Barack Obama a rare win, the chairman of the Education and Workforce Committee said Thursday in outlining a deal that would let college students avoid a costly hike on their student loans.
Rep. John Kline, R-Minn., told The Associated Press that his GOP-led panel would support an idea included in Obama's budget proposal that links the interest rates on student loan to market rates. To calm fears of runaway interest rates, Kline said his proposal also would include a cap on interest rates that was not part of Obama's proposal.
"At the end of the day, we believe that what we've done with this bill is make sure that the borrowers, whether they're graduates or undergraduates or parents, can take advantage of the lower rates when they're available," Kline said.
Kline's proposal also would end different interest rates for subsidized and unsubsidized undergraduate loans. Both would pay the same rates, which would be linked to 10-year Treasury notes.
Federally subsidized Stafford student loan rates will double on July 1, unless Congress steps in. During the recession that began in December 2007, Congress temporarily lowered the interest rates, bottoming out at 3.4 percent to help struggling students. The rates were scheduled to return to the pre-recession level of 6.8 percent last July 1, before Congress and the White House agreed during the presidential campaign to a one-year reprieve.
Lawmakers and advocates from across the political spectrum have said that the looming interest rate hike is foolish and easily avoidable. But there has been little agreement on how, exactly, to stop it, and without the White House up for grabs, the urgency on the issue had faded. The increase could cost satudents an extra $1,000 on new loans.
Rep. Joe Courtney, D-Conn., has proposed a two-year freeze on student loans while a broader deal could be reached. Rep. Karen Bass, D-Calif., offered another option that would permanently cap student loan rates at the 3.4 percent.
And a collection of Democratic lawmakers on Thursday renewed their push to keep rates low but also backed interest rates that were based on the markets. Their plan would base rates on a 91-day Treasury bill and allow the Education Department to add to that to pay for the administration of loan programs.
"The student loan interest rate offered by the government shouldn't be needlessly high, it should be based on actual costs," Sen. Jack Reed, D-R.I., said in introducing the plan.
The versions from both parties include a proposal that was central to Obama's budget: interest rates would shift based on financial markets.
Basing student loans on 10-year Treasury notes' rates would, at least for now, offer a deal to some students.
For instance, students taking Stafford loans would pay 2.5 percent above the Treasury 10-year rate. That would translate to 4.3 percent for undergraduate loans an increase from the 3.4 percent now paid by students who receive a subsidized Stafford loan and a decrease from the 6.8 percent for other students who do not receive a subsidized Stafford loan.
For other loans typically taken by parents or graduate students called PLUS loans the rates would be the 4.5 percentage points higher than the rate on the 10-year Treasury note. That would translate to 6.3 percent interest for PLUS loans taken this week a decrease from the 7.9 percent fixed rate currently offered.
Perkins Loans, offered to students who demonstrate financial need, would not be touched in Kline's proposal.
That's not to say, however, the rates would be a good deal forever. If Treasury increases its rates, students' loan rates would rise, too.
"This is just another classic bait-and-switch scheme: lure you in with a short-term lower rate but then charge you higher rates in the long-term. A lot more," said Rep. George Miller, the top Democrat on the House Education and Workforce Committee.
During the 2010-11 academic year, about 7.5 million undergraduates borrowed from the subsidized Stafford loan program. In all, there were 36 million student loan borrowers through federal programs, according to the Education Department.
Both parties' proposals would limit how far interest rates could climb when Treasury changes its outlook.
Undergraduate Stafford loans would be limited to 8.5 percent interest and PLUS loans would have a 10.5 percent ceiling under the GOP proposal.
The Democrats' plan would keep cap subsidized Stafford loans at 6.8 percent and other programs would be capped at 8.25 percent still a potential increase for students.
Kline said House Republicans could take the proposal to a vote on the House floor by month's end.
Democrats said they expected to discuss the bill next week in a House Education and Workforce Committee session and have a full vote some time the week of May 20.
As for the politics, Kline said he has no problem agreeing with Obama's premise.
"That's fine and dandy. I was pleased to see him put forward that in the budget. I have to tell you, I didn't have much admiration for the rest of the budget," Kline said. "This coming up with a market-based student loan interest rate for the long term, I like it. I am very happy for the president on this one."