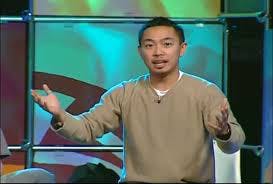 SAN FRANCISCO — Jess Delegencia came out as a gay man to his Baptist mother about six years ago, but she hasn't actually said the word "gay" yet. It's not as if she could have forgotten his sexual orientation either because, whenever she leaves her native Philippines to visit her son, she stays at the home he shares with his partner.
But during one such visit, Delegencia came home to discover that his mother had cooked dinner for all three of them. Furthermore, the dishes included two of his favorites and two of his partner's favorites. This gesture alone showed Delegencia that his mother, despite her silence, was trying to communicate acceptance and warmth in a non-verbal way, a path that is often taken by people of Asian descent.
Delegencia, who is chief diversity officer of John F. Kennedy University, shared this anecdote last week during the annual, summer institute, "Expanding the Circle: Creating an Inclusive Environment in Higher Education for LGBTQ Students and Studies."
The event drew educators from more than 40 colleges and universities nationally. It was held at the California Institute of Integral Studies, a stand-alone graduate school offering comparative and cross-cultural studies in philosophy, cultural anthropology, health and other disciplines.
A former evangelical minister for InterVarsity Christian Fellowship, Delegencia led a conference session last week examining the intersections—and historical lack thereof—among Asian American and Pacific Islanders (AAPI), Christianity and lesbian, gay, bisexual and transgender people.
A survey of hundreds of U.S. churches with majority AAPI congregations revealed that "only about seven or eight described themselves as welcoming and affirming LGBT individuals," Delegencia said. Interestingly, each of those LGBT-friendly churches is Japanese-American. He theorized that, because this ethnic subgroup suffered discrimination and oppression during World War II when tens of thousands of such groups were incarcerated in internment camps, they are perhaps less likely to marginalize other minorities, such as LGBT individuals.
Delegencia said that the shortage of openly LGBT, AAPI, Christian role models has motivated some families to participate in televised, public service announcements and other efforts to combat homophobia.
He showed a bilingual video clip, for instance, that featured a Chinese woman of Baby Boomer age declaring her pride in her openly gay son.
"AAPI elders are more likely to tell their children they're proud of them rather than say, 'I love you,'" Delegencia said. "Hopefully, a positive message like this (video) can capture the attention of this woman's peers."
The annual "Expanding the Circle" institute offers educators an opportunity to share best practices and initiatives across academic and student affairs, across various diversities and across various disciplines and LGBT subfields. Institute participants include academic deans and administrators, faculty and faculty development specialists, student life professionals and campus counselors.
Aside from Delegencia's session, others explored transgender cultural competency, the mental health needs of LGBT students and how to create an inclusive environment for bisexual students and other campus constituents. During a wide-ranging session involving student affairs professionals, several criticized administrators who refused to let them distribute condoms but insisted that young people not hesitate to reveal their sexual orientation or gender identity.
"Students can't be truly open if they can't learn how to have safe sex," one educator said.
When someone asked Dr. Susan Stryker, a keynote speaker, how she felt about working for and representing the academy—institutions that, like so much of the social establishment, used to expel students discovered to be LGBT—she replied that she regards her job, which includes being director of the University of Arizona's LGBT studies institute, as one in which she constantly tries to shift resources to those who need them most.
Some conference presenters shared experiences that revealed similarities—and differences—between the generations.
When Anthony Garrison-Engbrecht told his father, who lives in a small town in Kansas, that he was helping to launch LGBT student services at Loyola Marymount University in 2010 and would serve as director, he added that he would understand if his father chose not to tell neighbors and church acquaintances about his work.
His father responded by insisting he was proud to tell people about it.
But when Dr. Ronni Sanlo came out as a lesbian in 1979, she lost custody of her two young children and, before long, visitation rights too. Conference participants viewed a documentary titled "Letter to Anita," which tells the story of how Sanlo's children sought her out as adults and started new.relationships with her.
As director emeritus of the LGBT resource center at the University of California, Los Angeles, Sanlo urged educators to "be loud and fierce" in advocating for their students.
"We want them to be successful and persist to graduation so they become alumni who give back," she said.
She led educators through a two-day strategic planning process they can replicate on their campuses to set up LGBT resource centers for the first time or to re-structure existing ones. She reminded them to solicit charitable gifts in cooperation with college fundraisers—or risk getting into trouble—and to be as inclusive as possible in strategic planning—and not to forget to invite campus police, librarians and student health center officials.
Even if a university cannot afford to establish an LGBT resource center, Sanlo said that student life professionals can still improve campus environments. For instance, a gender-inclusive restroom and a couple of enclosed, gender-inclusive shower stalls in locker rooms are relatively simple measures that help meet the needs of LGBT individuals.
Currently a consultant on LGBT higher education issues, Sanlo described her hope for the climate at all college campuses by recalling what impressed her most at Southwest Airlines' corporate headquarters:
The halls were lined with photos of employees and their families—which in some instances included same-sex weddings.
"It was wonderful," Sanlo said.