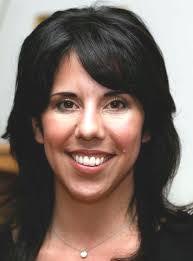 DENVER ― The Obama administration's announcement of a proposed college ratings system has set off alarm bells at minority serving institutions across the country. At a town hall meeting at the Hispanic Association of Colleges and Universities (HACU) conference, higher education professionals discussed how the rollout of the ratings system may impact Hispanic-serving institutions (HSIs).
Though the administration has said that the proposed ratings system will be designed to reward institutions that successfully serve minorities and low-income students, representatives from HSIs nevertheless expressed some misgivings about the plan at the meeting on Monday afternoon.
The administration's current objective is to have the ratings system in place by the academic year 2015.
HSI representatives had the opportunity to publicly voice their concerns, though the majority of the meeting centered around a panel of three experts moderated by Dr. Michael V. Martin, chancellor of the Colorado State University System.
On the panel representing the views of the Department of Education was Jamienne Studley, former president of Skidmore College and current deputy under secretary of education. She stressed that the ratings system is still in its inception phase and that the department is and will remain open to dialogue with institutions and students.
In her words, the objective of the ratings system is to assess which institutions are worth the investment.
"We think that we can showcase the colleges and universities that are actually providing good value for the investment that students and taxpayers make," Studley said. "Many of you work at places that are in fact succeeding in not just opening doors, as important as that is, but giving people degrees that have real meaning."
Dr. Richard R. Rush, president of the Califonia State University at Channel Islands, the newest in the CSU system, represented the HSI perspective. CSU Channel Island's student body is 40 percent Latino.
The third panelist was Lorelle L. Espinosa, assistant vice president for policy research and strategy at the American Council on Education. She is the co-author of the ACE issue brief, "Rankings, Institutional Behavior and College and University Choice: Framing the National Dialogue on Obama's Ratings Plan," which found that low-income students do not frequently use ratings and that college rankings can have negative consequences for institutions.
Despite differing opinions in other areas, all three leaders agreed that the current ratings and rankings that the American public refers to do not serve HSIs and MSIs well. "Too many of them measure things like wealth and rejection—how many people a school turns down—and not things that really matter to us as a society and as families," Studley said.
Rush put it rather more colorfully. "We have enough cockamamie rankings at play," he said.
Espinosa pointed out that the ratings may not reach all students since low-income students and Latinos do not use rankings in large numbers. She referenced a survey conducted annually by UCLA's Higher Education Research Institute [HERI]. The same data were used in the ACE briefing.
"About 16 percent of Latinos in the HERI data actually say that rankings were useful to them," Espinosa said. "Rankings were most utilized by students who come from high-income families and students that attend the nation's most elite institutions."
Studley said that, in addition to providing a better assessment of institutional value, ratings can also potentially, with congressional authorization, be a means for the federal government to not only determine which schools are effective but also reward those schools with federal student aid.
"Federal student aid can be used in ways that reward institutions that do this well and potentially withdrawn from places that are not providing results, good value, to students," Studley said. "That would require congressional action, so we can't predict the timetable for that."
Rush brought up concerns with regards to rewarding and punishing institutions on a financial level. "Any reduction in funding that would come to an institution such as ours would not hurt the institution, it would simply hurt the students, because we would have fewer resources to apply," said Rush.
Espinosa cautioned that current data, such as IPEDs, may be flawed, since metrics such as graduation and retention rates are limited to first-time, full-time students.
"The big message that I hope you take away, the big picture, is that the current Department of Education census data, the IPED data that we're all familiar with, is an incredibly incomplete picture of today's college student," Espinosa said, adding that the department is likely to rely on IPED data when making creating the ratings system.
She cited data showing that half of Latino students are enrolled in higher education part time, more than a third delay enrolling in college after high school, and more than a third are both low-income and first generation to college.
"It really begs the question, how can a ratings system, any ranking, whether it be the department's ranking or any ranking, accurately portray an institution, if they're not capturing a large portion of the students that attend those institutions," Espinosa said.