Minorities in New York attempting to enter college in the near future may face a daunting task. They will be caught in the grips of New York state's newly adopted teacher evaluation system. The system will determine how teachers' and principals' performance will be assessed. The issue with this bill is that its creators are non-educators.
New York Gov. Andrew Cuomo has been steadfast in making it difficult for teachers to achieve the job protection of tenure. Quite simply, this evaluation process appraises employees by test scores, thus potentially leading the public schools in New York to become test-taking factories.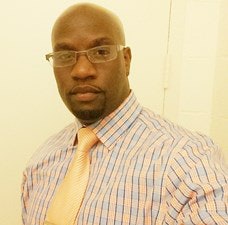 In what realm do the students who are taught under this bill begin to have a fair shake at an adequate learning environment? It seems like more emphasis on test results rather than giving students access to their own creativity through experiences in the classroom.
Take all of that and implement it into an already-challenged school system such as New York City and the result can potentially lead to an underprepared minority student with few options for college.
College preparedness is comprised of various factors. Those factors include, but are not limited to economic, educational and household resources. Poverty is perhaps the strongest predictor of college enrollment of minorities.
Minority students remain significantly underrepresented in the most selective colleges, according to a study by Stanford University in 2012. Recent data suggest that, although minority rates have been increasing, there is still a huge gap in regards to minority enrollment at these colleges. All that being said, 6 percent of enrollees at these "selective" institutions are minorities.
According to the National Conference of State Legislatures, when looking at community colleges, studies have found remediation rates surpassing 50 percent, meaning that almost half of the incoming students need some type of preparatory course to meet the minimum standards of a specific college discipline. To take that study even further, it's important to not only look at the competencies of these incoming students, but the foundation of their academic success, or in this case, their lack thereof.
So where does that leave the average minority college-bound student? The American Association of Community Colleges may hold the answer. Its belief is that the comprehensive mission of community colleges makes them attractive to a broad range of people who seek particular programs or opportunities of special interest.
As we know, Whites outnumber minorities by a substantial amount at selective institutions, but in relation to community colleges, minorities make up 45 percent of the enrollment.
So what incentives exist in community colleges that attract minority students? The easy answer is that community colleges are cheaper. In New York, the average cost of tuition for a two-year public school is $4,851 per year as opposed to a four-year private school's tuition of $36,846. The cost savings speak for themselves in this economic climate.
What we haven't even approached yet is the percentage of students from low-income schools who even enroll at a college. In the class of 2013, only half of the minorities in low-income urban areas attended college that following fall.
For years, community colleges have been looked at as the 13th grade of sorts, housing for not only the economically challenged student, but an accommodation for students who never took high school seriously. More recently, it has become more of what its goal was intended to be: an affordable way to earn an associate degree, which can be a segue into a four-year bachelor's program.
With STEM programs taking off nationwide, schools such as Kingsborough Community College, located in Brooklyn, New York, have been trying to give incoming students, specifically minorities, more of an incentive to come to a community college. The initiative affords students an academic and financial opportunity to be enrolled in college despite their educational and economic hardships.
With access to remedial workshops, more minorities will hopefully be afforded an opportunity to compete in a college environment with access to resources that they may have never had.
Avery Mullen is director of academic scheduling at Kingsborough Community College in Brooklyn, New York. He is also an adjunct professor in the Department of Management Engineering and Computer Science at Long Island University's Post campus.