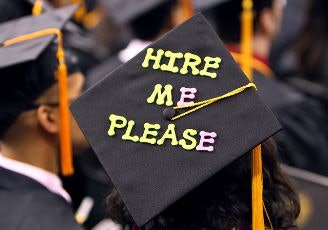 In the ongoing discussion about the need for students in the United States to know more about how much they are likely to earn if they pursue a particular program major at a particular school, it pays to take a look at a recent study of an experiment in Chile.
There, researchers from Princeton and Brown universities discovered that providing students with information about earnings from a particular degree program more commonly led low-income students to choose programs that will likely enable them to earn about a million more pesos by age 30 than they might have otherwise.
That only translates to about $1,923 in U.S. currency, but when you consider all the students involved in the experiment — 37,747 — it accounts for an increase in aggregate earnings of about $72 million.
Thus, the researchers conclude, even if it cost $1 million to construct a data system that would enable students to see how much they are likely to earn if they pursue a particular program major, it would be well worth the effort.
"This value far exceeds the costs of administering the treatment, even including one-time fixed costs," the researchers say in the paper, titled "The Effects of Earnings Disclosure on College Enrollment Decisions."
The paper — released Monday through the National Bureau of Economic Research — was written by economics professors Justine Hastings, of Brown University and Seth Zimmerman and Christopher Neilson, of Princeton University.
Mark S. Schneider, vice president and institute fellow at the American Institutes for Research, says the Chile experiment holds important lessons for higher education policy here in the United States.
"This paper uses a very detailed database in Chile to see what happens if you tell students more about the consequences of their choices," Schneider said. "The answer is: students make better choices and low-income students make better choices more commonly or more frequently and this closes the gap in earnings outcomes with upper-income students.
"So a properly designed system of information — telling students what the consequences of their choices are in terms of labor market outcomes — can in fact improve student success," said Schneider, who is creator and president of Collegemeasures.org, a website that seeks to provide key performance indicators, including employment outcomes, on four-year colleges here in the United States.
"We need to figure out how to get this information in the hands of students at the time they're making decisions," Schneider said.
For the Chile experiment, researchers collaborated with the Chilean Ministry of Education to administer an online survey to Chilean students directly following their submission of student loan applications.
Students were asked a series of questions, including whether they are first-time college goers; their top three "institution-major" combination choices; how much they thought tuition cost at each of their top choices; and how much they expected to earn upon graduation.
From there, students in a control group were shown a "thank you" page, but the treatment group was directed to a new page with various pieces of information that included monthly earnings and costs, and whether they could go to a different institution with the same major but a higher net value.
They were also directed to a Buscador de Carreras, or "Career Searcher," which enabled students to enter their college entrance exam scores, degree level and major to see which institutions offered their major to students with similar scores. It also displayed a suggested alternative major with a higher net value but within the same general field of interest.
"We find that many students have limited knowledge of the earnings and cost outcomes associated with different degree programs, and that students from low-SES backgrounds tend to have less information on these degree characteristics than others," the researchers wrote.
Specifically, compared to students from high-income backgrounds, students from low-income backgrounds were 6.3 percentage points — on a base of 30.7 percent — more likely to say that they do not know tuition costs at their planned place of enrollment, the study states.
And they are 8.5 percentage points more likely to say that they do not know what they will earn upon completing their chosen degree — on a base of 32.6 percent — and similarly more likely to say that they do not know what a typical student will earn, the study states.
The study said students who do report expectations about degree-specific own and typical-student earnings "systematically overestimate" earnings for graduates.
The researchers found that — conditional on admission tests scores — students from low socioeconomic backgrounds earned about 13.5 percent less than students from high socioeconomic backgrounds.
The study says that almost half of the gap is due to "differences in degree choice" between students from low- and high-income backgrounds.
The researchers found that students from low-income backgrounds were "harder to reach with information than other students, even when using direct communication from the educational authority near the time of application."
However, once such students are reached, they tend to choose degrees with higher net value.
"For these students, treatment increases the Net Value of the chosen degree by 3.4 percent of mean Net Value," the study states.
The study states that this increase is "equal to 5.3 percent of mean potential gains from switching to a peer institution offering a similar degree, and 38.4 percent of the 'choice gap,' defined here as the component of the gap between predicted earnings outcomes for high- and low-SES students at the same score level attributable to differential degree choice."
Jamaal Abdul-Alim can be reached at dcwriter360@yahoo.com or follow him on Twitter @dcwriter360.