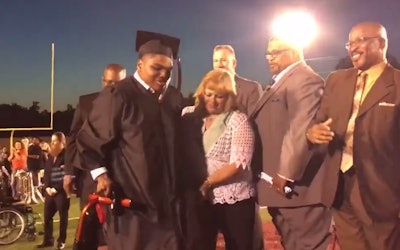 Like the other high school seniors around him, Micah McDade prepared hard for graduation day. But unlike those classmates, Micah's preparation took a little more muscle.
Micah, who was born with cerebral palsy and is confined to a wheelchair, took his first steps in public during his graduation ceremony last Friday.
Read the full story via TODAY.