A coalition of two California unions and the American Federation of Teachers (AFT) filed a new complaint against the Accrediting Commission for Community and Junior Colleges (ACCJC)—the accrediting body that oversees the California Community College System—this week. In the complaint, CFT calls on the U.S. Department of Education to "delist" the ACCJC as an accreditor.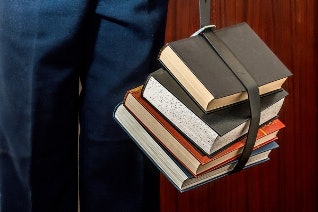 The AFT, California Federation of Teachers (CFT), and the AFT Local 2121, the faculty union at the City College of San Francisco (CCSF), have long been critics of the ACCJC, often referring to the commission as a "rogue" accreditor.
The complaint focuses on the lack of confidence in the ACCJC among community colleges across California and on the problems created for the City College of San Francisco (CCSF) after the AACJC attempted to disaccredit the institution in 2013. CCSF staved off a loss of accreditation, which would have resulted in the loss of federal funding and the probable closure of the institution, but is due for a final accreditation visit from the agency this fall.
"For years, the ACCJC has pushed forward with self-serving, illegal accreditation practices that unjustifiably sullied the names of colleges and universities throughout California, like our own City College of San Francisco, while allowing bad actors like Corinthian Colleges to defraud and even bankrupt thousands of students," AFT President Randi Weingarten said in a statement.
In the aftermath of CCSF's near loss of accreditation, student enrollments dropped by approximately 20 percent. At its height, the institution served approximately 88,000 full and part-time students. Since 2012, full-time student enrollment declined from 33,000 in 2012 to the current 22,000.
Currently, CCSF is in "restoration status," meaning that it is working to meet the standards set by the ACCJC. The institution is also working to rebuild its enrollment numbers.
San Francisco Board of Supervisors member Jane Kim proposed in April that CCSF restore free tuition for all San Francisco residents and city workers. CCSF was free up until 1983. Tuition and fees at CCSF cost approximately $1,100, which, due to the high cost of living in the city, can be a prohibitive amount for some residents.
Kim's proposal mirrored a recent initiative in Los Angeles, which would offer one year of free tuition to community college to qualifying graduates of the Los Angeles Unified School District. San Diego is also piloting a program for 201 recent high school graduates and adult learners at the local community colleges this fall.
The Board of Supervisors approved the proposal with a 12 to 1 vote in July, but the plan would require an additional $13 million to fund. Taxpayers will have to vote to approve a higher tax in November in order for the proposal to become a reality. If the proposal were to be fully funded, enrollments are expected to go up by 10 percent.
Staff writer Catherine Morris can be reached at [email protected].