From the first time Sen. Bernie Sanders made it a key issue in his campaign, we've heard more about higher ed this year than in the past, especially when it comes to free tuition for students of four-year-colleges.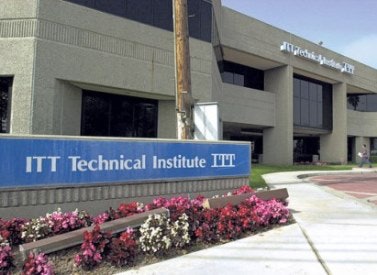 Sanders' insistence forced Secretary of State Hillary Clinton to come up with a far more comprehensive plan than she probably would have on both free tuition and loan forgiveness. Clinton's stance has even forced the Republican nominee Trump to at least mention the idea of loan forgiveness in his convention acceptance speech.
But the legal issues over his so-called Trump University hardly make Trump credible on the issue at all.
In fact, his entrepreneurial view of education actually makes him a part of one of higher ed's problem areas.
How do you provide for learners who aren't bound for the traditional four-year college?
Who takes care of education when it's just outside the Ivory tower?
The two-year colleges? Public four-year colleges? Or do you leave it to their proxies who see the void as an opportunity for privatization and corporate efforts?
The problem is when you relinquish the role of education from the nonprofits to the for-profits, you're not just talking about education anymore.
Your primary interest is in profit for corporate shareholders.
And those generally aren't the students in your medical tech class.
And that's when an ITT Technical Institute happens.
Last week, after the U.S. Department of Education said the school could no longer enroll students using federal financial aid like Pell Grants and student loans, ITT announced its shut down.
It had no choice.
ITT couldn't sustain its simple business plan — offering overpriced training for practical job skills — without relying on students receiving federal aid.
According to reports, ITT had almost $850 million in total revenue in 2015. And nearly $580 million of it was sourced from federal aid.
When the Department of Education put a stop to the loans, there went the public subsidy — not of the students, but of the school.
Now 8,000 employees will lose their jobs around the country and some 35,000 students will be hurt by the closure.
The fall of ITT should come as no surprise.
For the last two years, the school's been under federal investigation for allegations of fraud and for deceptive marketing.
Targeting the "underserved," it charged nearly $90,000 for some bachelor's programs. The school then pushed federal financing on the students, even though many couldn't afford it.
It's not exactly a payday loan. But the default rate on loans was as high as 26.3 percent in 2008.
You can blame it on the greed of ITT, but the Department of Education shares some blame, too, for setting up a very expensive lesson in what not to do. The issue remains a challenge for educators.
"Sure, college is crucial, but a four-year degree should not be the only path to a good job," Clinton said at her Democratic National Convention acceptance speech. "We will help more people learn a skill or practice a trade and make a good living doing it."
She didn't say how. And she may or may not get a chance to do anything about it based on what happens in November.
But ITT Technical Institute's failure is evidence that the educator role is best when it remains a public responsibility, even when it comes to jobs-oriented education, too often neglected in a practical sense of "higher ed."
Look at any of ITT's course offerings and you'll find much of the same gen ed and core classes you'd find at a two- or four-year institution.
ITT wasn't Bonehead U.
But its private, corporate approach that put profits before students was.
Emil Guillermo is a journalist and commentator who writes at the http://www.aaldef.org/blog.