Yale University is challenging a bid by some of its graduate assistants to unionize in proceedings this week before the National Labor Relations Board (NLRB) that other private U.S. universities are closely watching.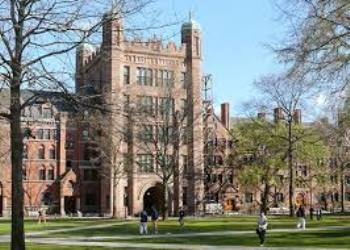 The challenge follows a ruling last month on another Ivy League union bid at Columbia University. The NLRB ruled that students who work as teaching and research assistants at private universities have a federally backed right to unionize. That ruling reversed guidance that had stood since 2004. Those students were seeking to form a union that would join the United Automobile Workers in order to have more of a voice in matters such as their health insurance and the timeliness on stipend payments.
Graduate students at many public universities, which are covered by state labor laws, already are unionized.
Yale contends that graduate assistants are students and not employees and therefore should not be allowed to organize. But it also is contesting the graduate assistants' strategy in which students in 10 departments with strong pro-union sentiment have petitioned the NLRB separately for elections and to negotiate contracts.
Dr. Tamar Gendler, dean of the Faculty of Arts and Sciences at Yale, said after testifying at the hearing in Hartford that the union's approach sidelines the majority of graduate students from the discussion.
"A department-by-department approach to unionization is contrary to the interdisciplinary, collegial community of the graduate school," she said.
According to Kristin Martin, legal counsel for the Yale students' union (Local 33-UNITE HERE), the goal of seeking the power to have elections and negotiate contracts in individual departments is "to avoid unnecessary legal gamesmanship."
The hearing on Yale's challenge began Monday. It was expected to take five to eight days.
Contributing: The Associated Press