California Gov. Jerry Brown has signed a bill that will now mandate the teaching of ethnic studies in every public high school across the state.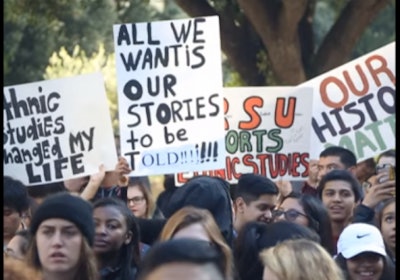 The legislation AB-2016, authored by Assemblymember Luis Alejo, D-Salinas Valley, requires that the state's Instructional Quality Commission develop a curriculum in ethnic studies. The bill will become effective in the 2020-21 school year.
Alejo, who is chair of the California Latino Legislative Caucus, said that the curriculum will teach about the historic contributions and struggles of Asian Americans, African-Americans, Latinos and other minorities in the United States.
"AB-2016 will give California public high school districts and charter schools a comprehensive ethnic studies curriculum that will be available to all students as an elective," said Alejo. "The development of a comprehensive ethnic studies curriculum acknowledges the diversity of California, which has the most ethnically diverse public school student body in the nation. After recent studies, we now have conclusive evidence that ethnic studies courses have helped students of color remain academically engaged and have improved test scores and graduation rates."
Civil rights advocates have praised Brown's decision to sign the legislation into law.
"The passing of this bill is historic," said the Rev. Shane Harris, president of the San Diego chapter of the National Action Network. "It is the first of its kind in the nation where now there is a plan and process coming forth for ethnic studies in grades 7 to 12. This is important because it offers a fairer and more equal education to students in grade schools across the state of California and mandates districts across the state of California to institute some kind of plan for ethnic studies. This is a win-win for minority students across the nation."
Jamal Eric Watson can be reached at [email protected]. You can follow him on Twitter @jamalericwatson.