"Bama State Style," the reality TV show featuring Alabama State University's Mighty Marching Hornets Band, has been acquired by the nationally syndicated ASPiRE Television Network and premieres today at 8:00 p.m. EST on ASPiRE.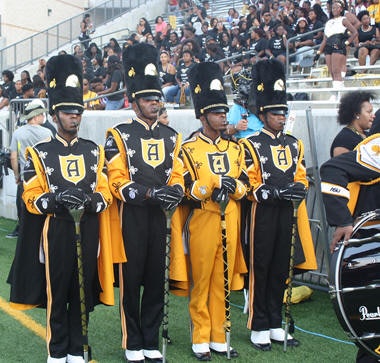 An Alabama State press release notes that "Bama State Style" begins as five candidates audition for the season's top position of head drum major. Additionally, the show highlights the season kickoffs for the ASU 'Stingettes' and 'Honey Beez' dance lines. According to the release, ASPiRE will air four new one-hour episodes and four previously aired episodes from the old A&E Network show acquired by ASPiRE.
ASPiRE showcases programming featuring Black and urban culture — the network was launched in 2012 by Magic Johnson Enterprises. The release notes that ASPiRE is available in top African-American markets including New York City, Los Angeles, Atlanta, Chicago and Washington, D.C. For more information, visit www.aspire.tv.