The Rev. Dr. Martin Luther King Jr. is recognized as one of the greatest speakers of the 20th century. He championed for equality by focusing on how nonviolent action could bring change, an end to racial injustice and a movement toward racial equality. Moreover, one of these areas needing improvement was higher education.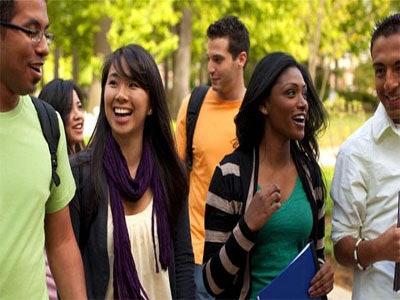 In his June 11, 1967, speech, King spoke of the limited roads offered to minorities on the economic highway. Often, education is considered a method for bringing people out of poverty. Higher levels of education provide individuals with more opportunities, and people can build stronger communities through their support and compassion.
So, as we reach the 50th anniversary of that speech, we are left to wonder what King would have to say about our progress in equalizing opportunities in higher education through diversity initiatives and other efforts. While we may not know for certain, here are some points that would likely have him talking.
Diversity initiatives in the early 1970s to now
A study conducted by Peter L. Hinrichs, a Georgetown University assistant professor of public policy, looked to determine the measures of segregation in higher education based on comparisons of the number of White and Black individuals in the student body. Not surprisingly, Hinrichs found that desegregation efforts increased diversity most notably in the early 1970s.
During that time, it was common for colleges and universities to openly recruit minority students as part of the larger segregation efforts associated with the progress made by the civil rights movement. However, over time, many of these practices fell out of favor. This has led to many institutions of higher learning to become less diverse over time, incidentally.
While King may have found these statistics disheartening, it is important to interject some key points. First, many college students choose to attend schools near their homes. Since populations are not evenly dispersed through the country, some regions will show college student bodies with makeup similar to the surrounding area regardless of other efforts.
Second, some schools, such as those labeled as historically Black colleges and universities, will also show less diversity. The institutions' original missions were to attract specific portions of the population based on their history and not necessarily their current actions.
Affirmative action and college enrollment
The affirmative action movement has been controversial since its inception, though more so for the way it is used than the underlying concept. The intent of these programs is to allow race to be a factor in choosing which applicants are admitted, giving preference to minorities under certain circumstances. In addition, that was an idea that King actually supported.
In fact, in his book Where Do We Go from Here: Chaos or Community?, King explicitly stated, "[A] society that has done something special against the Negro for hundreds of years must now do something special for the Negro."
However, his thoughts on the affirmative action concept weren't so much guided by racial motives, but issues of need. His goal focused more on finding support for members of the poor regardless of any other characteristic, a sentiment well expressed in this quote from his Nobel Prize acceptance speech in 1964.
As King said, "I have the audacity to believe that peoples everywhere can have three meals a day for their bodies, education and culture for their minds, and dignity, equality, and freedom for their spirits."
Therefore, maybe the larger question should not be what King would think of diversity in higher education. Perhaps, it should be about what King would think of our world today.
Matthew Lynch is a higher education consultant and owner of Lynch Consulting Group, LLC. He currently resides in Richmond, Virginia.