WASHINGTON — The Accrediting Council on Independent Colleges and Schools — the beleaguered accrediting agency that had oversight for two recently collapsed for-profit schools — lost its bid Tuesday to stop the U.S. Department of Education from terminating its federal recognition.
The loss was due largely to testimony from ACICS interim president Roger Williams himself, who conceded the accrediting agency needed a "change agent" and had substantial "weaknesses" at the time it lost its accreditation.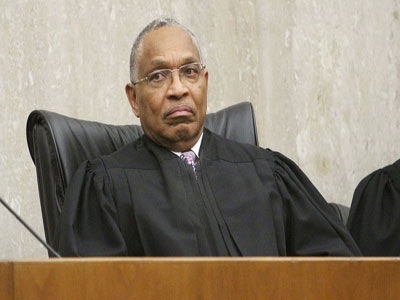 The decision by Judge Reggie B. Walton — United States District Judge for the District of Columbia — leaves intact a 2016 decision by former U.S. Secretary of Education John B. King, Jr., to terminate ACICS' federal recognition due to lax oversight.
Judge Walton ruled that ACICS failed to show that Secretary King abused his discretion by refusing to grant ACICS a year to come into compliance with numerous agency criteria.
The judge also ruled that ACICS failed to show that it has suffered "irreparable harm" as a result of Secretary King's decision.
Walton cited testimony that ACICS has "substantial reserves," can cut costs in other areas, and rely upon activities outside of accrediting schools that receive federal financial aid in order to stay in business.
Spectators were barred from the courtroom when Williams testified about how much money ACICS has in its reserves.
Walton further agreed with the U.S. Department of Justice that there was a "obvious significant public interest" in protecting millions of taxpayer dollars by upholding the Education Department's decision to terminate its recognition of ACICS, which enabled it to accredit schools that receive federal student aid. He noted that taxpayers are already on the hook for more than $100 million in student loans that students who attended ITT Tech will not have to pay back due to a federal program that lets students of closed schools get their federal student loans discharged.
ITT Tech closed in 2016 amid allegations of fraud. Corinthian Colleges — a different for-profit chain — closed in 2015 after being fined $30 million by the Department of Education for misstating job placement rates. Those students are eligible to apply to get their loans discharged through a borrower defense program for students who used student loans to attend a school that misled them or violated certain laws. Both schools had been accredited by ACICS.
Williams — the ACICS head — testified that approximately 80 schools from the more than 200 that it accredited domestically had either not renewed accreditation through ACICS or indicated they did not plan to do so.
"I think it's an incredibly high attrition rate," Williams said.
Williams also testified that schools it had accredited were no longer taking ACICS seriously since it lost its federal recognition.
"It's beginning to feel like we're being ignored," Williams testified.
Schools that had been accredited by ACICS have until March 12 to set up a provisional agreement with the Department of Education to continue to receive federal student aid. The agreement requires the schools to indicate which accrediting agency they plan to seek accreditation from going forth.
Jamaal Abdul-Alim can be reached at jabdul-alim@diverseeducation.com or you can follow him on Twitter @dcwriter360.